The Full Service Guesthouse for a

Great Relaxing Mexican Adventure Vacation
Away from tourists and crowds in
a peaceful & safe
small Mexican village setting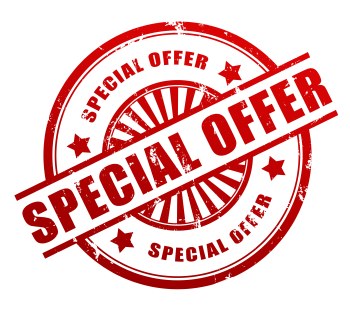 Up to four FREE trips to & from Lake Chapala
for guests staying at weekly rate!
Contact us for full details!
Our Guesthouse is



a Guesthouse featuring three fully furnished Casita suites for English speaking adults. Singles and couples welcome. We are ideal choice for travelers who are looking for a little adventure, something new and different away from tourist traps, beach resorts and crowds. We offer our guests comfortable, affordable and safe and clean accommodations.

Your Hosts Robert and Mark will welcome you to their private home. They enjoy socializing and making guests feel at home while experiencing and learning about life here in rural Mexico. Being a small intimate Guesthouse you will find a far more personalized experience than you would at an AirBnB or hotel.
The three (3) Casita suites are separate from the main house.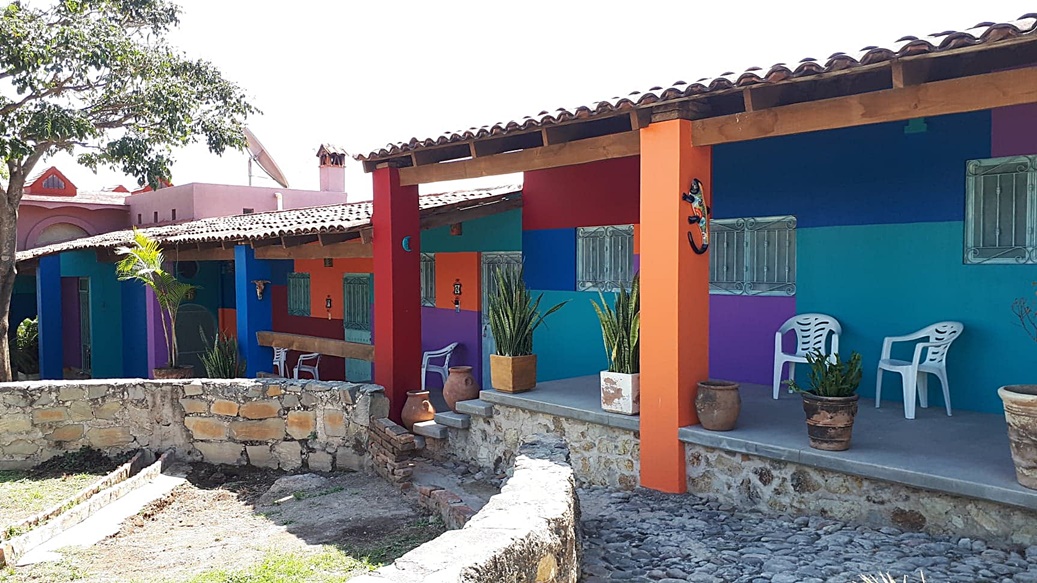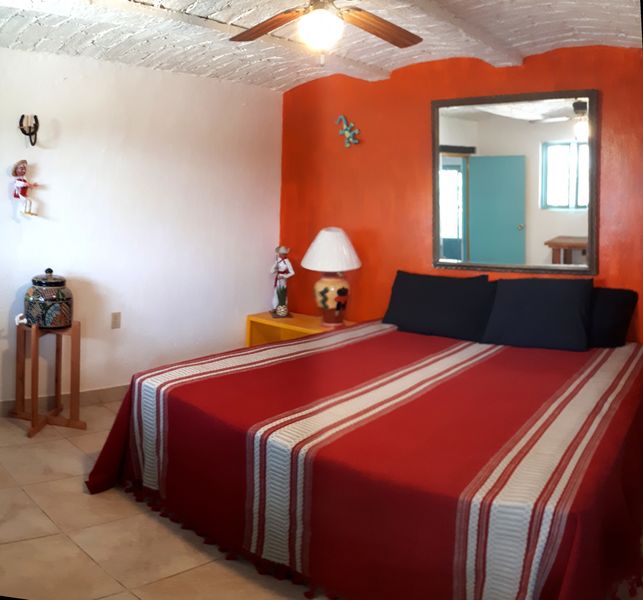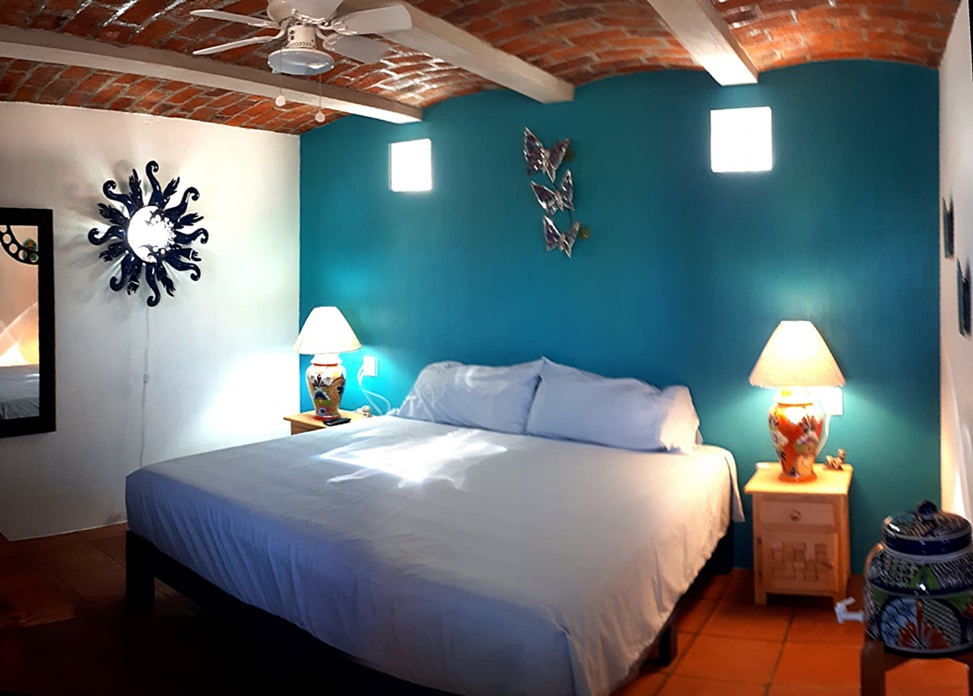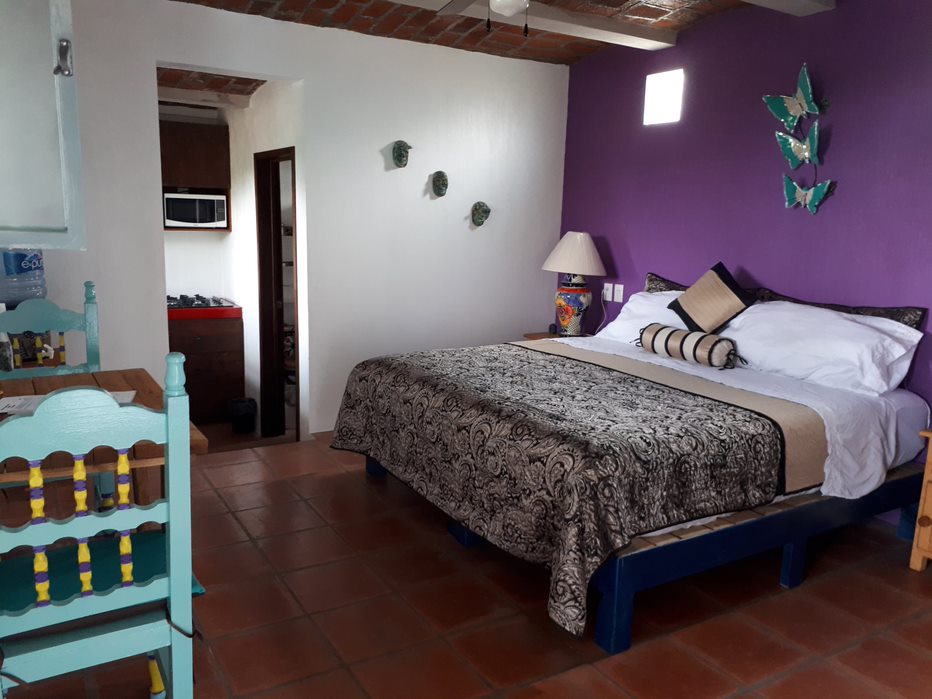 Above: Casita bedrooms of Uno (1), Dos (2) and Tres (3)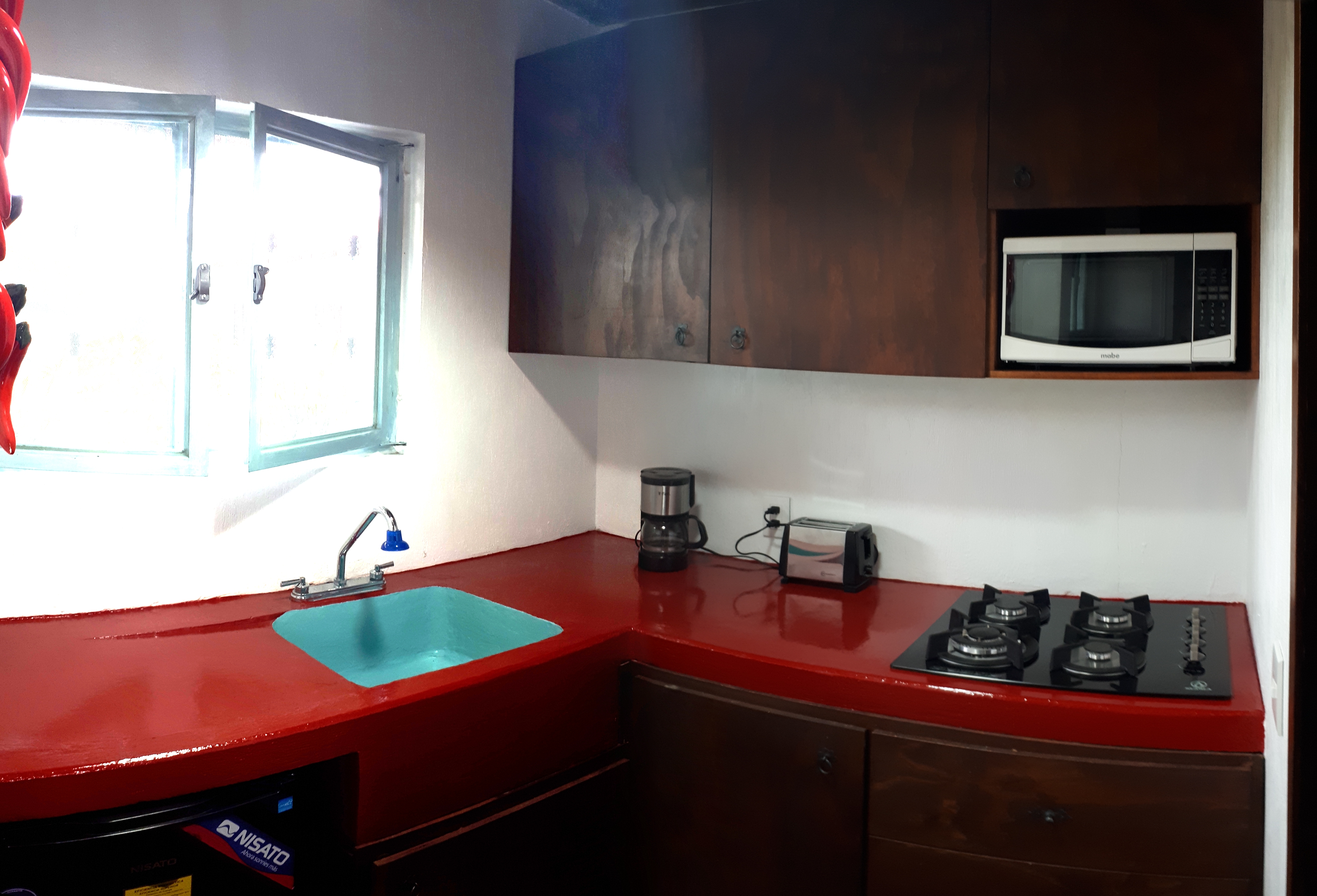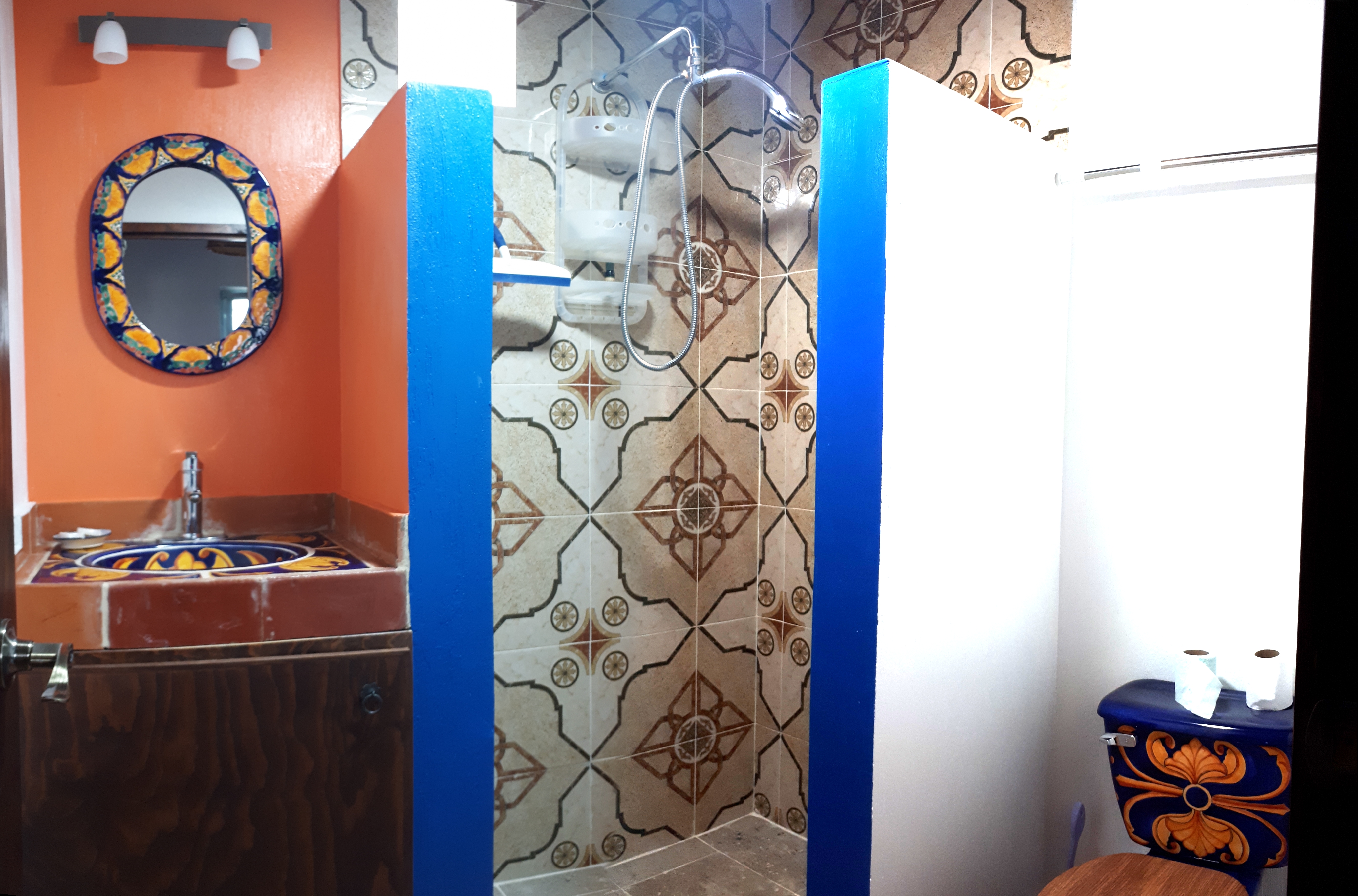 Each Casita features its own kitchenette and bano (bath)
Casitas feature a King size bed, small bano with shower, small kitchenette with four burner gas stove top - microwave, coffee maker, toaster, dishes & utensils, mini fridge and sink. Free WiFi high speed internet up to 30MB, Flat screen 32" LED TV featuring Roku Netflix, Canadian & British English language channels. Each has a small patio sitting area as well.
If you don't feel like going out for a meal, a daily meal option for additional charge is offered.
Great views of the mountains and valley from our outdoor covered Terraza as well as from the property itself. Sit, relax, read a book or enjoy a cold beverage on the Terraza or any one of the covered porches. Sunbathe in the Mexican sunshine.
Explore this region of Mexico! We offer Guest Adventure Outings (additional charge) to many area attractions and places of interest CLICK HERE for Guest Outings. We also offer guided hikes in the local mountains CLICK HERE for HIKING information and to see photos of some hikes. Maybe you'd like to enjoy a day at the local Thermal Water Park and Spa CLICK HERE for more info.

We are located halfway between Lake Chapala (the largest lake in Mexico) 15 minutes and the Guadalajara International Airport 20 minutes. We can arrange transportation to and from the airport for an additional fee. If you prefer to rent a vehicle and drive yourself CLICK HERE for local Car Rentals. We provide free secure gated fenced parking and we are located just a couple of kilometers from the 10D Guadalajara Sur Microlibramiento Toll road. We are less than a kilometer off the Guadalajara/Chapala carretera 23 (highway).

If your thinking about RETIREMENT in Mexico CLICK HERE for more info.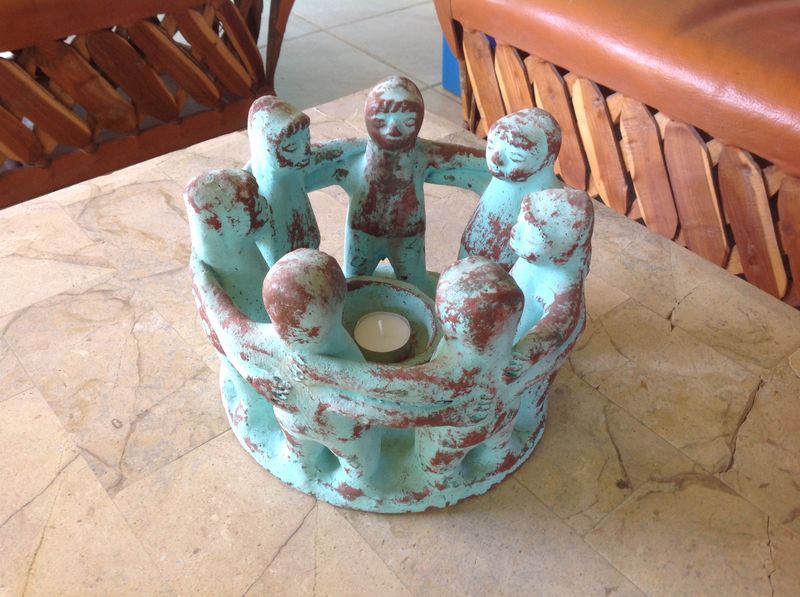 Your Hosts think of their guests as a circle of friends. Of course, if you do not wish to socialize they always respect your space and privacy. If you do wish to socialize there are many opportunities such as; Movie nights on the Terraza, and Chiminea fires.
The Guesthouse is not

a resort hotel. If you are looking for resort type accommodations in a typical tourist or beach community setting we are not what you are looking for. However, if you are looking for a different kind of vacation and desire clean and safe accommodation where you can truly experience what life is like in the interior countryside of Mexico, we should be your top choice.
What is life like in rural interior Mexico you ask? CLICK HERE for more information.
PLEASE NOTE: Unfortunately our property DOES NOT offer wheelchair accessibility. This is also unfortunately true throughout much of interior Mexico. Streets here are mostly cobblestone and sidewalks (when available) are often uneven.
We are not a beach, lake or poolside resort. However, we are just a short 2 1/2 hour drive from Boca de Pascuales. Considered by many to be one of the best places in Mexico for Pacific coast surfing. Fishing is another attraction of the Boca de Pascuales area.


J. Jesus Morales Calle #4 Los Cedros, Jalisco MEXICO
Email: Oasisbnb@gmx.com
WhatsApp: +52 33 1422 7107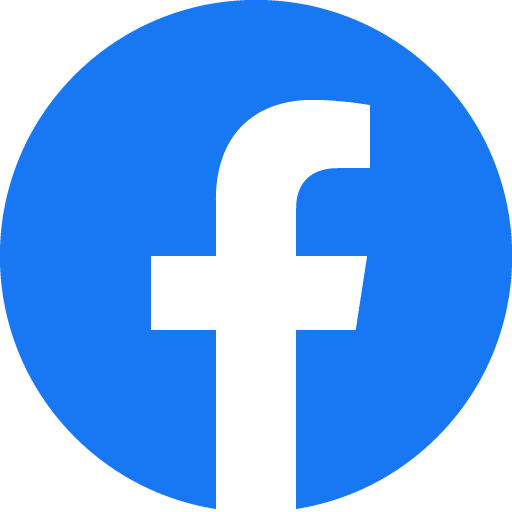 Visit our Facebook page and follow us!

More About Casa Oasis
Our Guesthouse sits on a hill above the village of San Juan de los Cedros (known locally simply as 'Cedros') with views of the surrounding mountains and valley. At an elevation of one mile (1609 metres/5284 feet) above sea level. The days are mostly sunny and warm with refreshing breezes. Nights are pleasantly cool and sometimes a poncho is nice.

Temperatures usually range between the 21 C/70 F, to 29 C/85 F. The hottest time of the year is April and May when daytime temperatures can reach as high as 32 C/90F. There are just two seasons, dry and wet. The dry season typically runs from November to June/July. The wet season typically lasts from late June through October. Rain here mostly occurs as showers and mostly from late afternoon to early morning. Most days are dry with sunshine, even in the wet season. This region of Mexico has been said to have the second best climate in the world.
Stay with us!
At our Casa we chose to paint vibrant colours that are reflective of Mexico. Everywhere you go in Mexico you see colourful arts and handicrafts, buildings in various colours and a culture that itself is very colourful and rich. We have attempted with our Casa and your visit to capture that same vibe.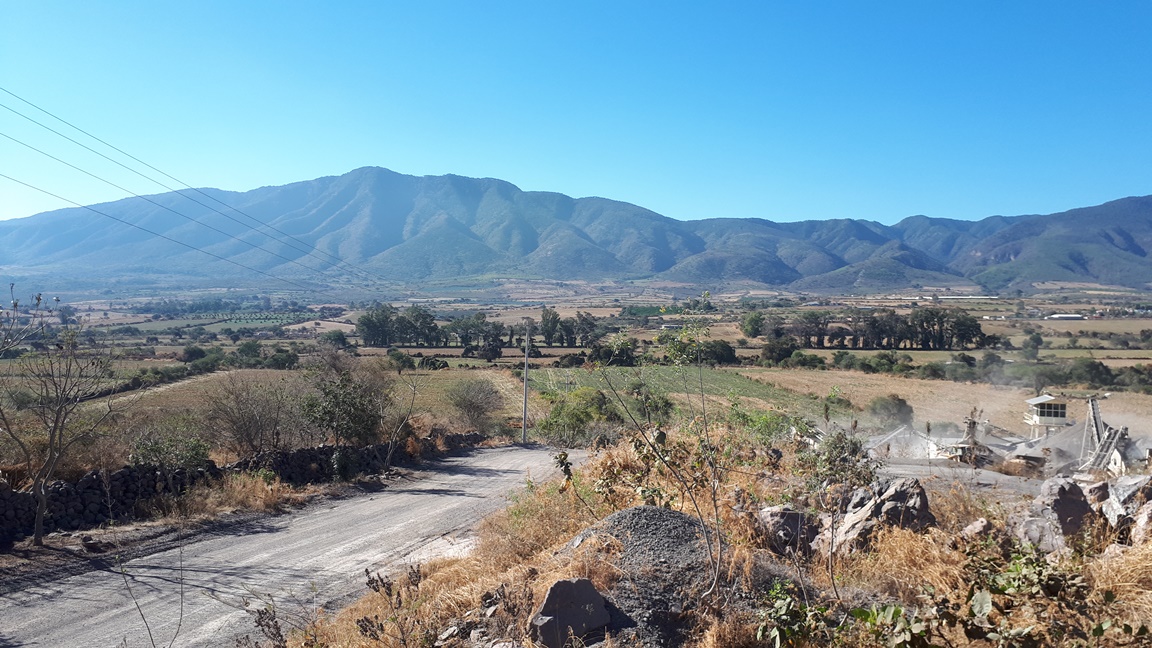 The main property is surrounded by an eight to ten foot wall and the adjoining fenced/gated property features fabulous gardens areas while also providing free secured parking area. Plus, we have three friendly dogs that provide additional security.
For LGBTQ Guests Here's information on some gathering places Lakeside CLICK HERE
There is so much to see and do in the Guadalajara/Lake Chapala area, come visit for awhile in our little piece of Mexico.
Do you know the song Guadalajara, Guadalajara?
Watch and Enjoy the music video below. It features locations around Guadalajara, including Lake Chapala.