Experience 'The Real Mexico'
at Casa Oasis in Los Cedros, Jalisco Mexico!
What do you know about the rural interior of Mexico?
If your knowledge is based on what you've heard or read through the media, you really know very little about Mexico and probably have a lot of misinformation. At Casa Oasis we invite you to come experience 'the real Mexico' away from the media hype, border regions, big cities and the coastal resorts.
Casa Oasis is located in typical small country village that is halfway between the popular expat retirement communities of the north shore of Lake Chapala (18 minutes) and the Guadalajara International Airport (20 minutes). We are a 30-40 minute drive south of Mexico's second largest city - Guadalajara, but a world apart.
Here in Los Cedros with a population of 2,416 it is a common sight to see cows, chickens, horses and goats roaming freely down the streets of the village. Like most small Mexican villages you may hear the sounds of Farmers selling produce, Gas/Water Bottle Distributors looking for customers, Mariachi music, barking dogs,

The morning march of cattle down our street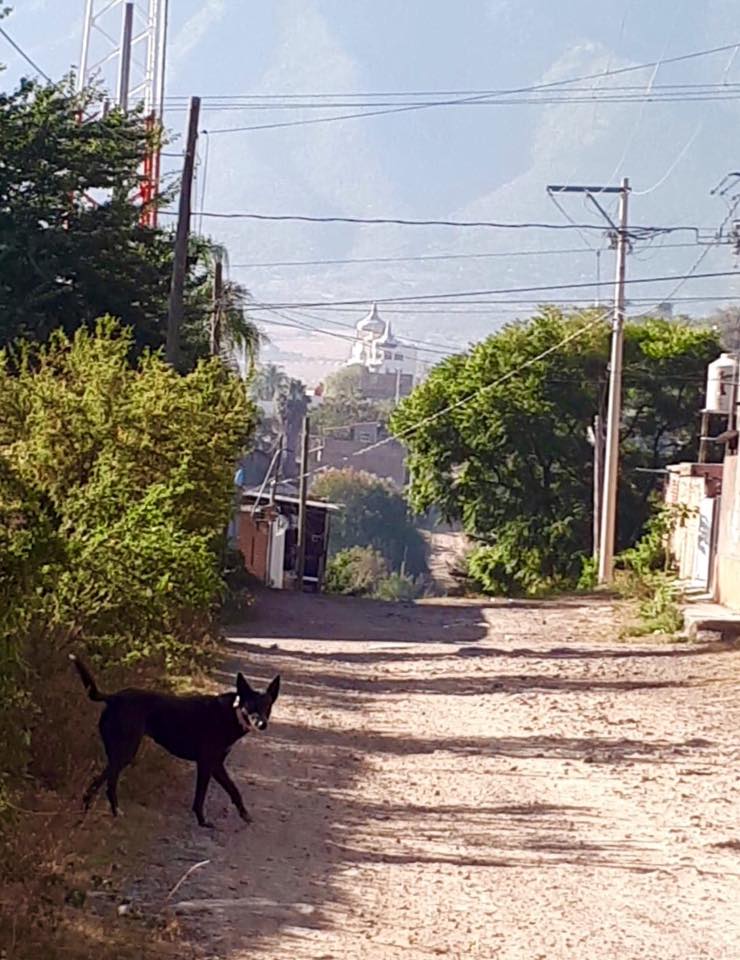 Cedros street scene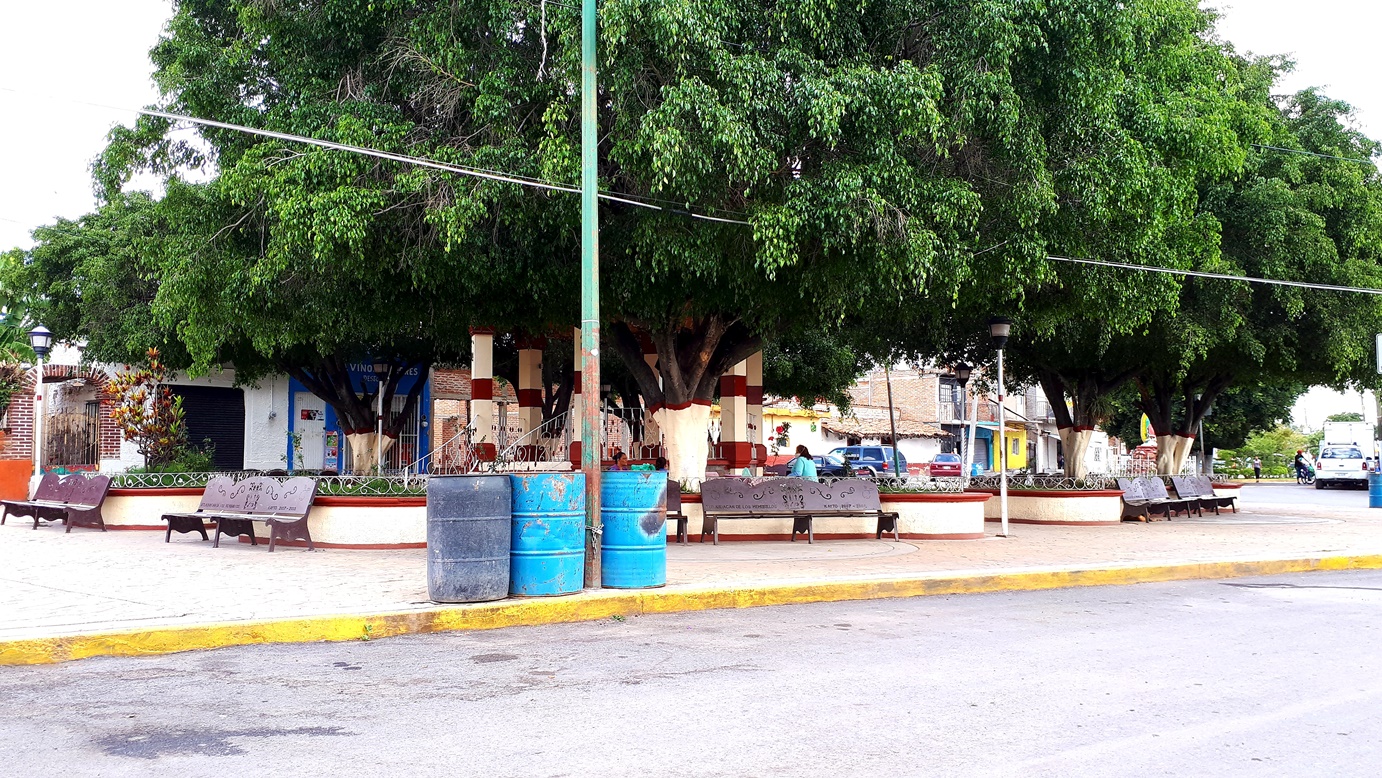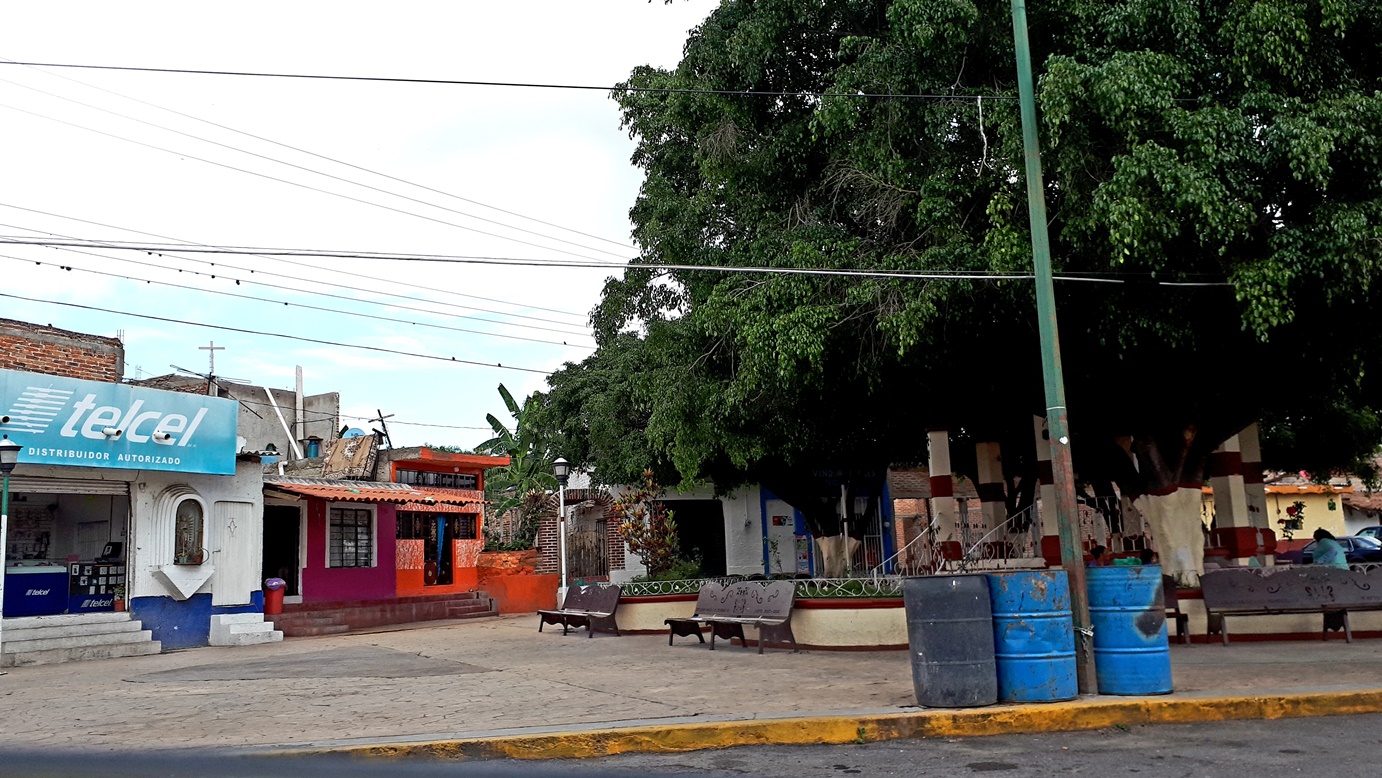 Cedros Village Public Square scenes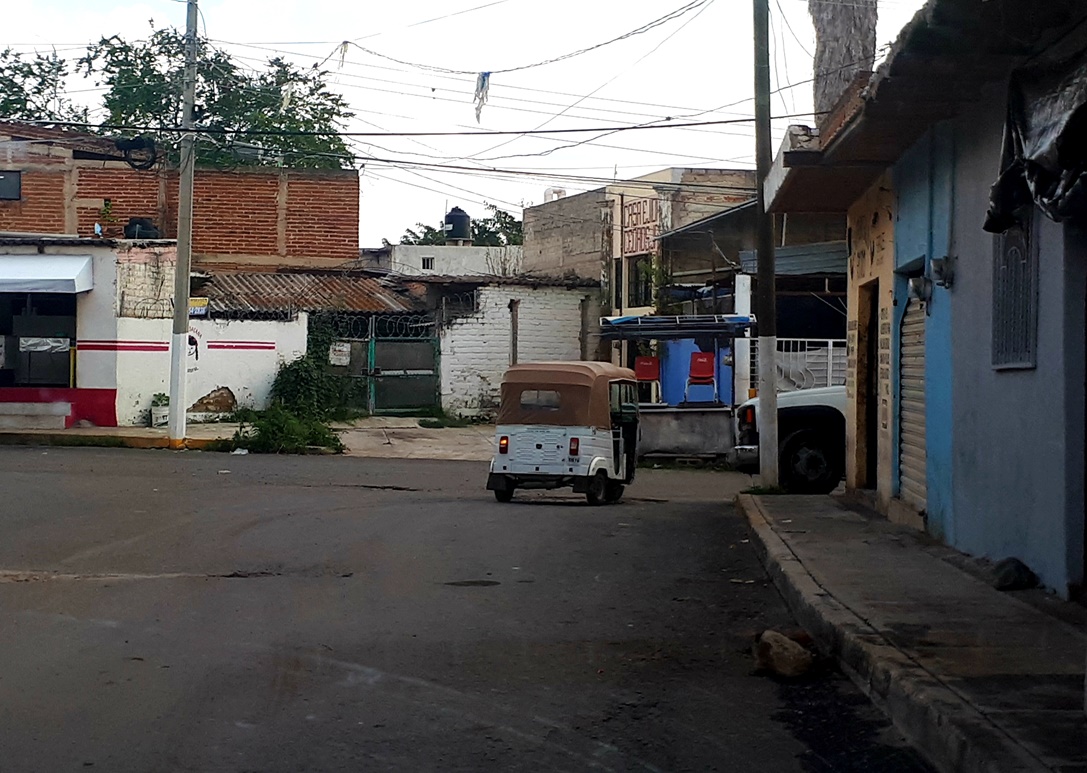 One of the three wheeled Taxi's in the village
Roosters crowing and during Fiestas the bangs of the cohetes (fireworks).
However you will also hear lots of birds, frogs, crickets and in season even the sound of rain and a rumble of thunder at night.
The centre piece of the village is the San Juan De Los Cedros Catholic Church located next to a small square where the locals gather to socialize, play music, drums and/or just relax. It is a typical small Mexican village inhabited by hard working, modest and humble families. On Saturdays a farmer comes by our Casa selling fresh local grown fruits and vegetables for a few pesos.
We want to give our guests the opportunity to learn and experience what life in rural Mexico is really like. At the same time being able to tour and explore this region of Mexico. We hope after your visit that you will have better knowledge and understanding of Mexico's culture, traditions, arts and crafts and of course it's people. In the near future we will be offering package deals where you can stay at Casa Oasis and learn basic Spanish or Mexican cooking.
You are invited to join Robert and the dogs for daily hikes behind our property. This easy to moderate hike offers amazing views of the surrounding mountains and countryside.