Our
Casita Suites
We offer three Inn style Casita suites which can accommodate up to two people per room. All suites feature: king sized bed with sitting area, private bano (washroom/bathroom) with shower, kitchenette with small fridge, 4 burner gas stove-top, microwave, coffee maker, toaster, sink and basic kitchen utensils. Suites also feature; free WiFi high speed internet up to 30MB, Roku internet LED TV with Netflix, Canadian, British and other English channels. There are also a number of Spanish channels available. Each Casita also has an outdoor sitting area located outside of the bedroom.
Casita Uno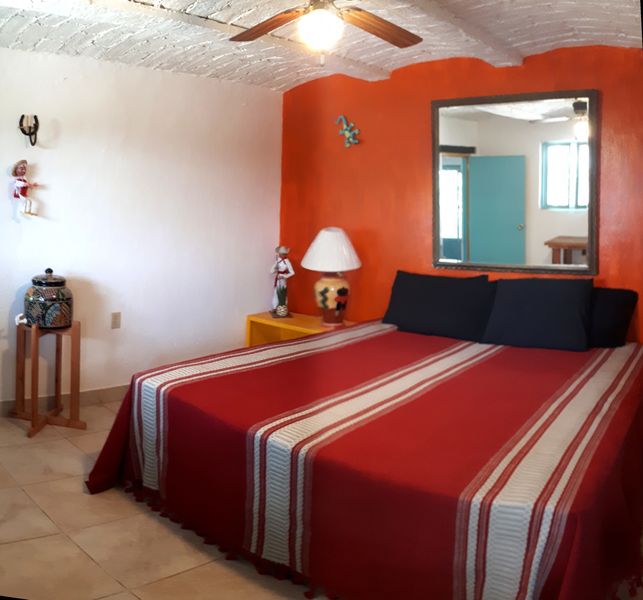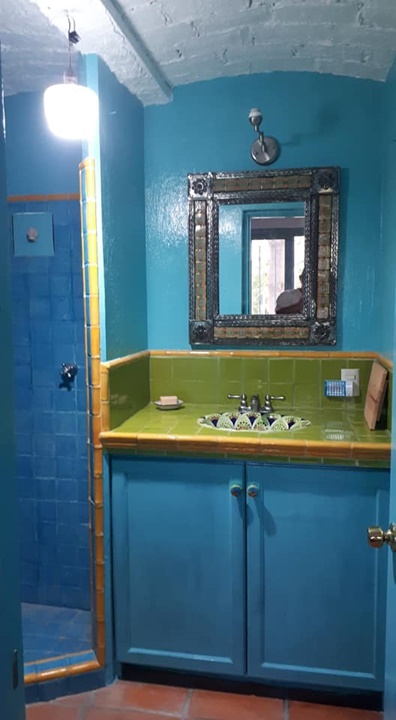 Bano in Uno
Uno also features a Kitchenette
Casita Dos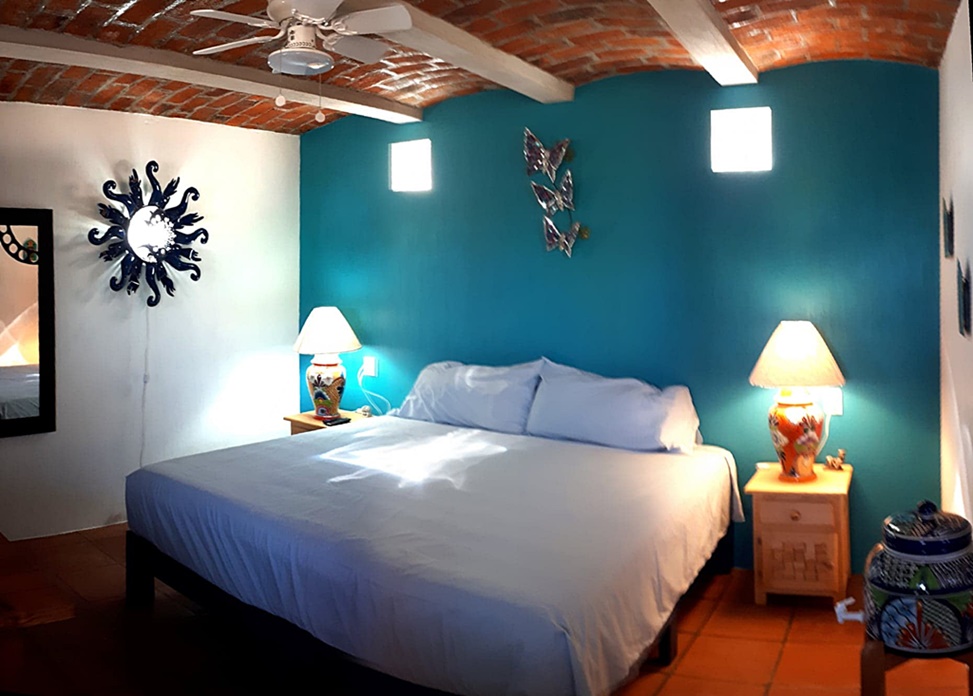 Casita Tres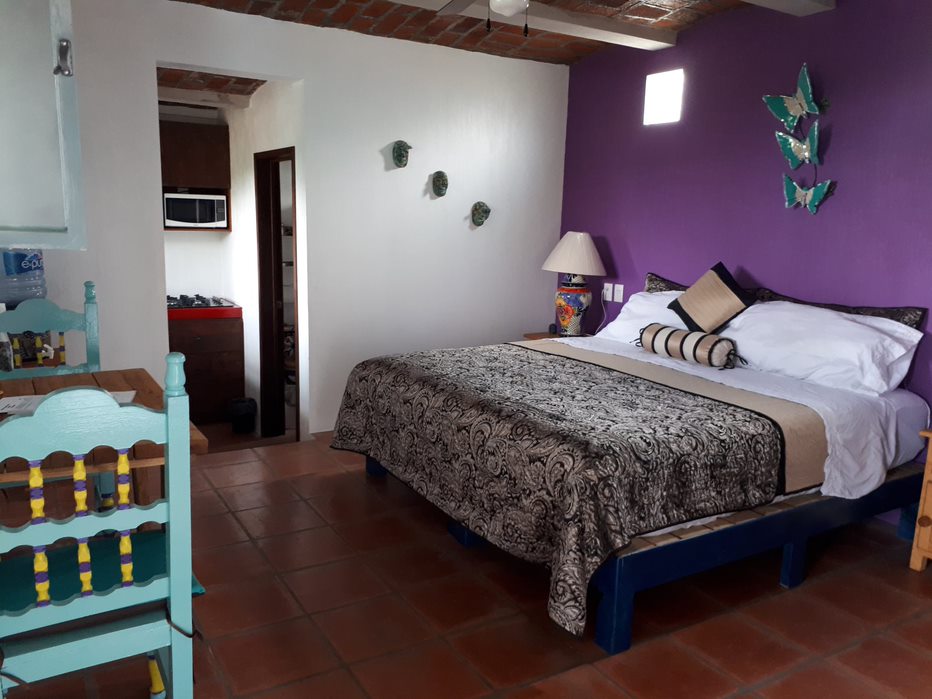 Dos and Tres Banos

Dos and Tres feature Mexican ceramic toilets, sinks and light fixtures.
Left and Centre photo - Tres Bano. Right photo - Dos sink and mirror.
Dos and Tres Kitchenettes (Cocina pequeña)

Photos: Left, Kitchenette in Tres. Centre: all Casitas feature 4 burner gas stove tops.
Right: Kitchenette sink in Dos