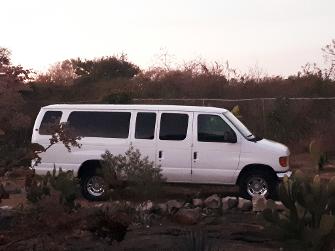 Guest Adventure
Outings
At Casa Oasis we have our own van (photo above) for Airport pick-up/drop offs and to offer Guest Outings to local attractions and points of interest. We also work with several local english speaking tour companies/guides.
You need to book your plans as soon as possible to reserve your space before arriving. Early booking helps us to get you on a scheduled outing or tour with other guests, which lowers your cost per tour. Personalized tours for 1 to 4 people are available however the cost for those tours will be higher. We recommend scheduling your tour at least 4 weeks in advance, if possible.
While we can arrange outings/tours on shorter notice, we cannot guarantee space or that trip(s) will be available.
For Cost(s) of Guest Outings
and/or any Questions
email us at:
Below is listing of just SOME of our more popular Outings
and other Tour company info.
Cocula - Birthplace of Mariachi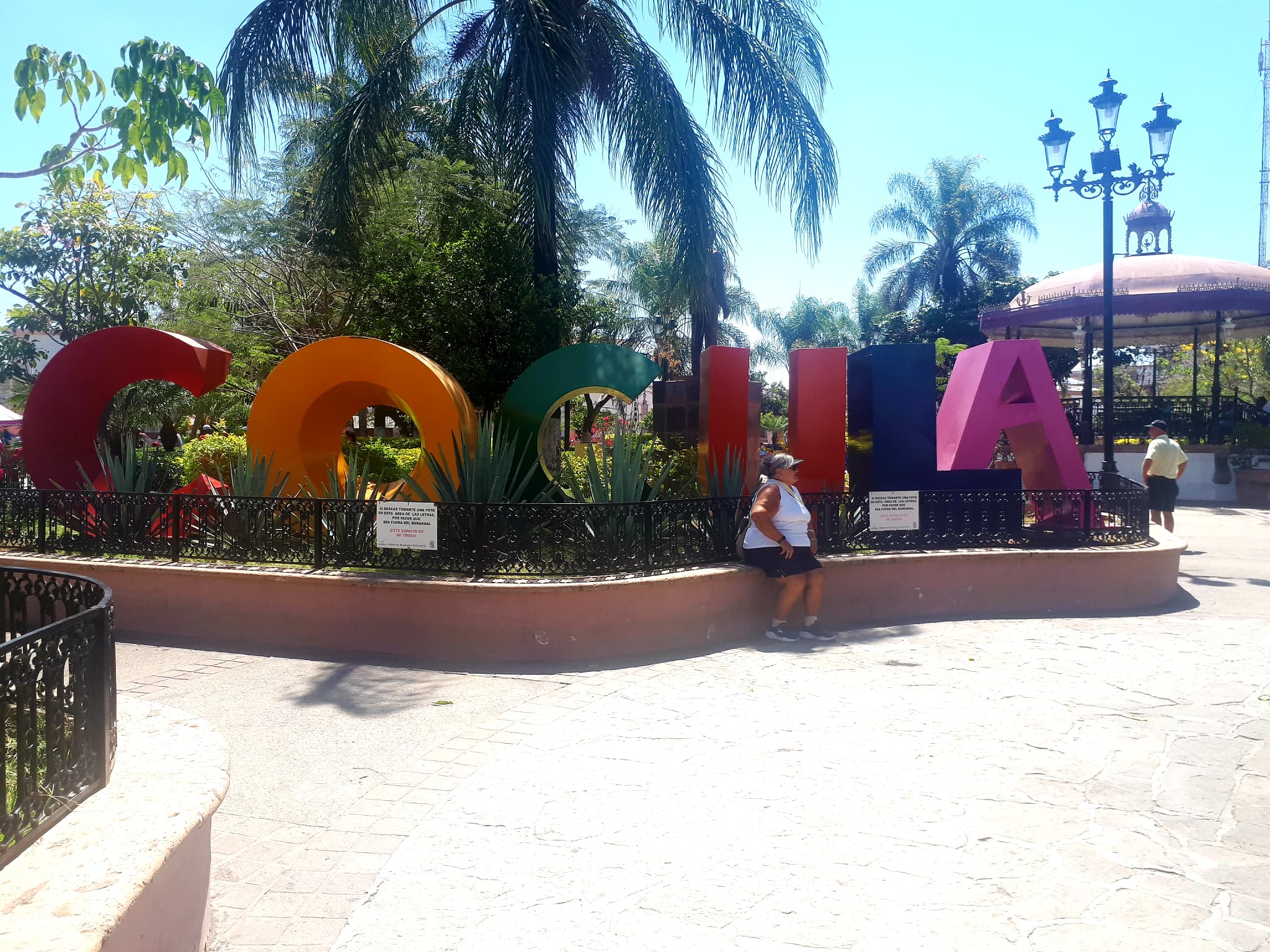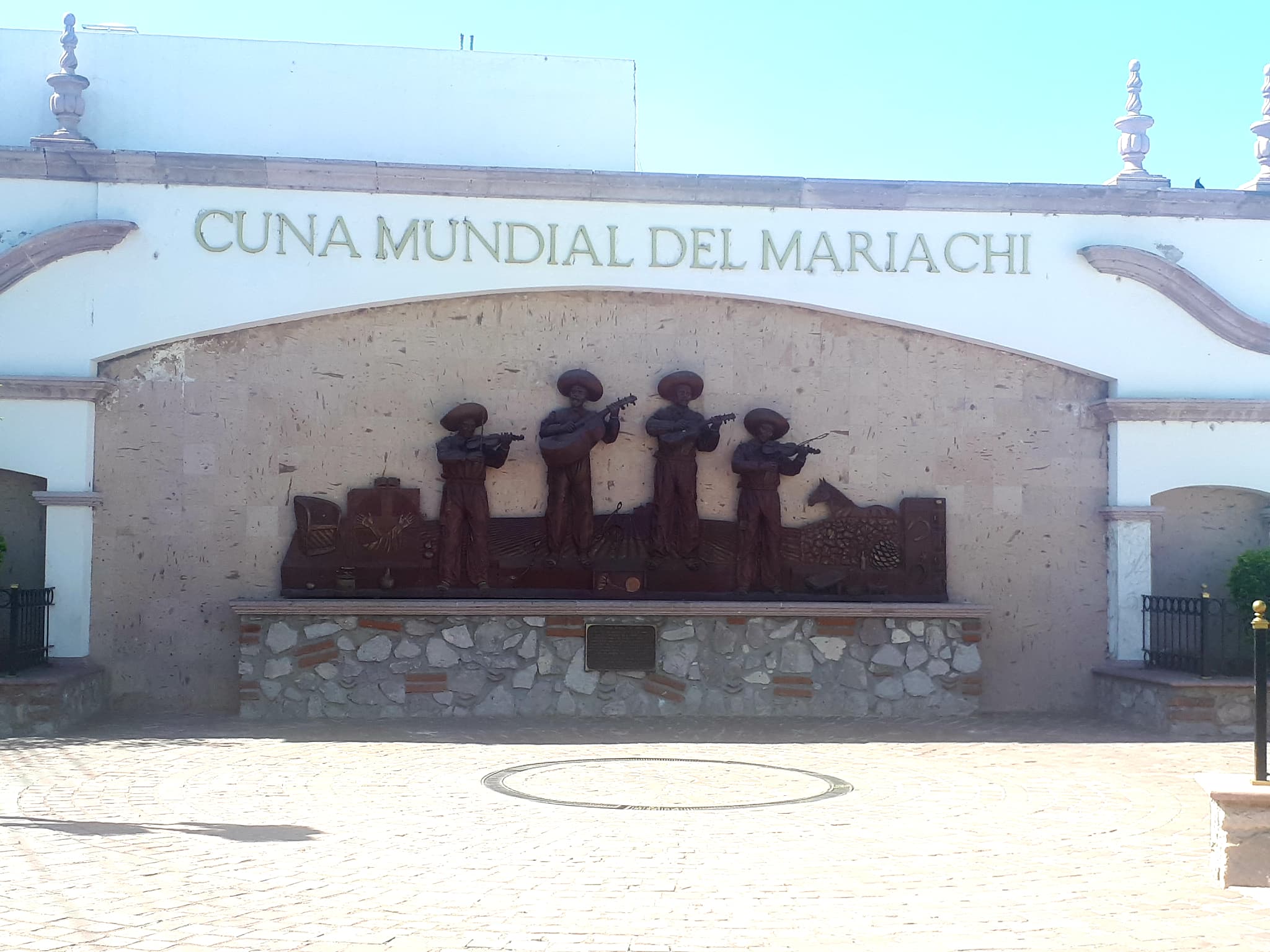 On this day long outing you will visit the birthplace of Mariachi. Visit the Mariachi museum, explore the Cocula Plaza and historic church. Lunch at Pele's for it's famous Birria. If outing is scheduled for a Saturday or Sunday you may enjoy a live Mariachi band during your meal. Lunch NOT included in price.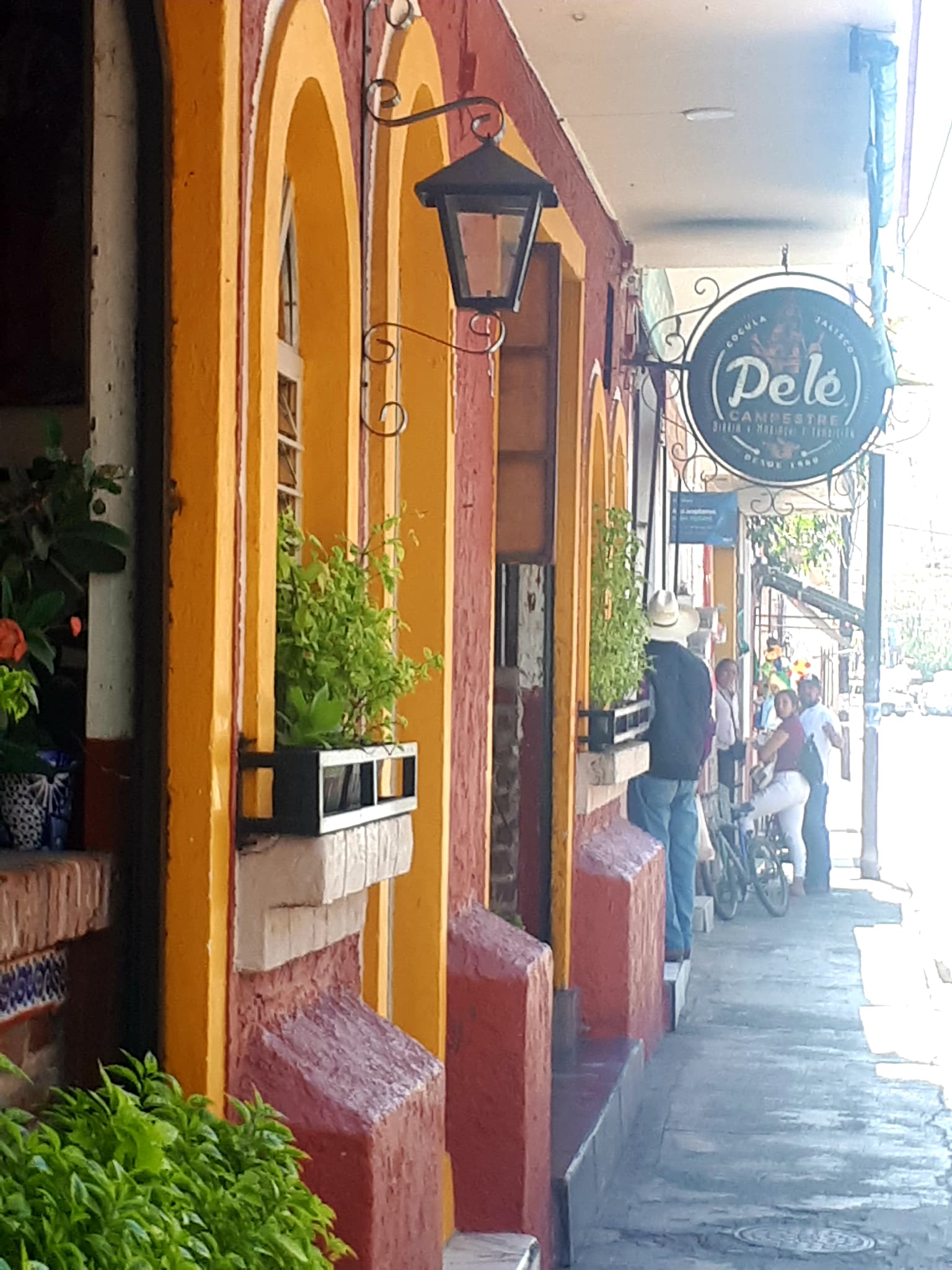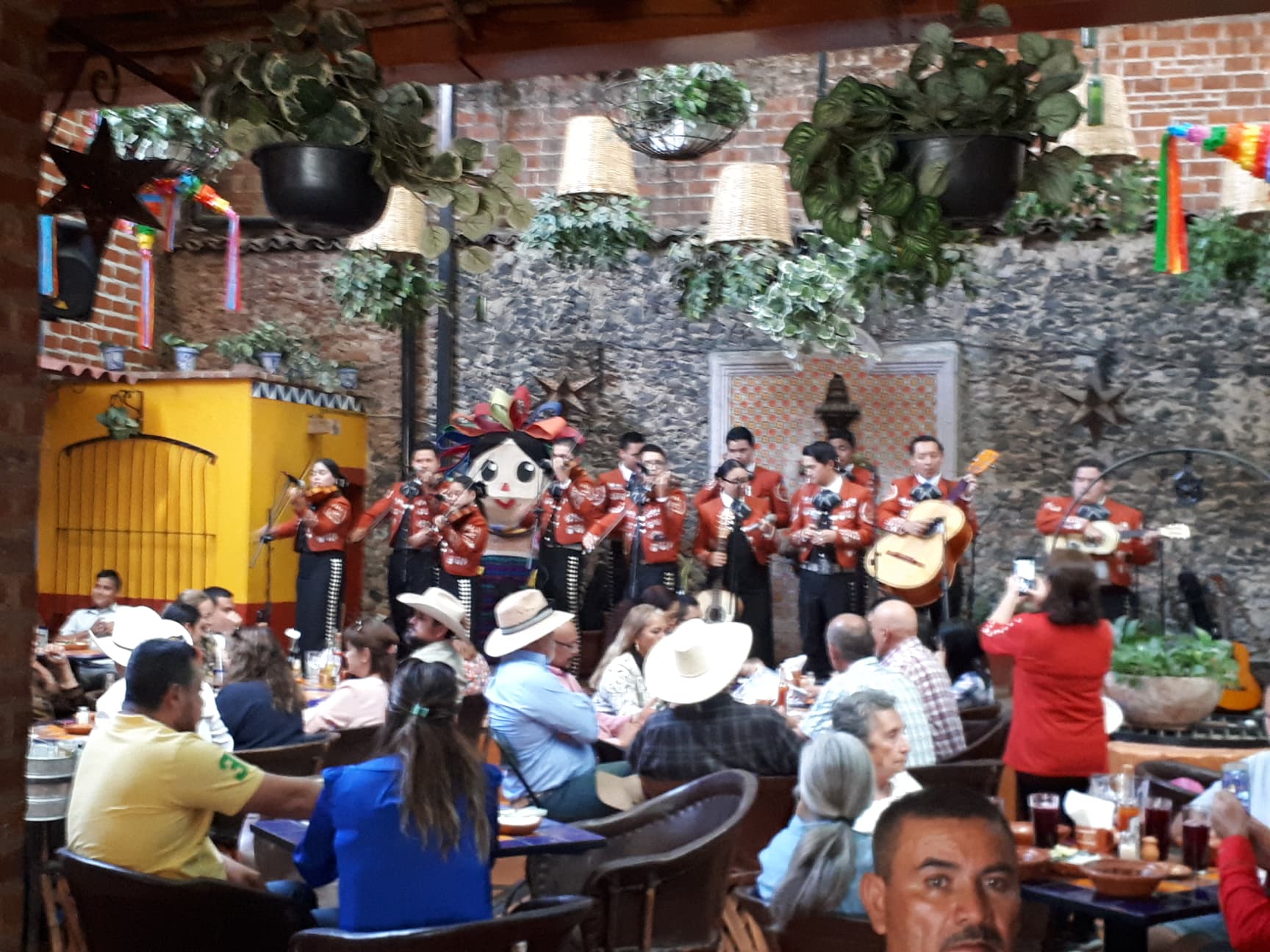 Mexican Fire Opals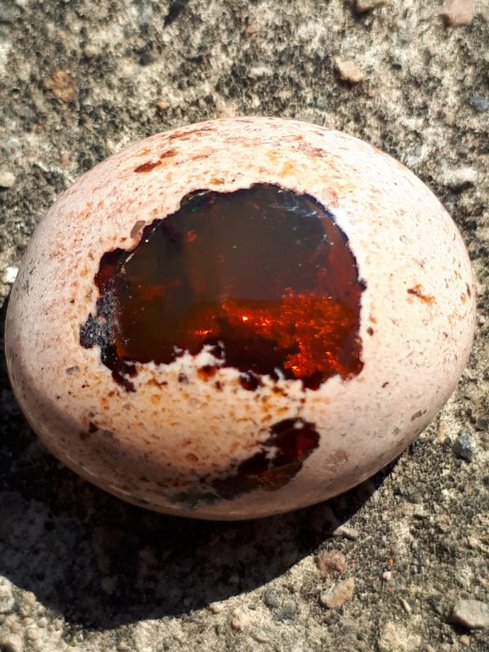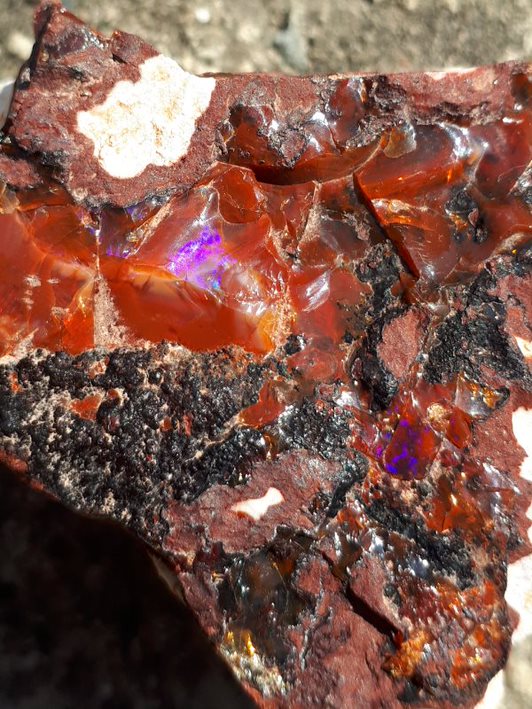 On this day long outing we visit an Opal mine and are served a traditional Mexican lunch. At the mine you can find your own opals or you can buy opals and/or jewerly in the store. includes: transportation to and from mine, lunch and highway tolls.
Guachimontones

Pyramids

The distinct circular step pyramid structures are located in the Tequila Valley next to the village of Teuchitlan, named after the civilization that built the pyramids. Built between 300 BC and 900 AD by the Teuchitlan, pre-Columbian complex society that lived in the current day states of Nayarit and Jalisco located in west central Mexico. The center of the ancient village was occupied by three circular areas, each of with a multi-level circular step pyramid at its center. There are a total of 10 such "Circles" within Teuchitlan, along with four rectangular plazas and two ballcourts among many other smaller structures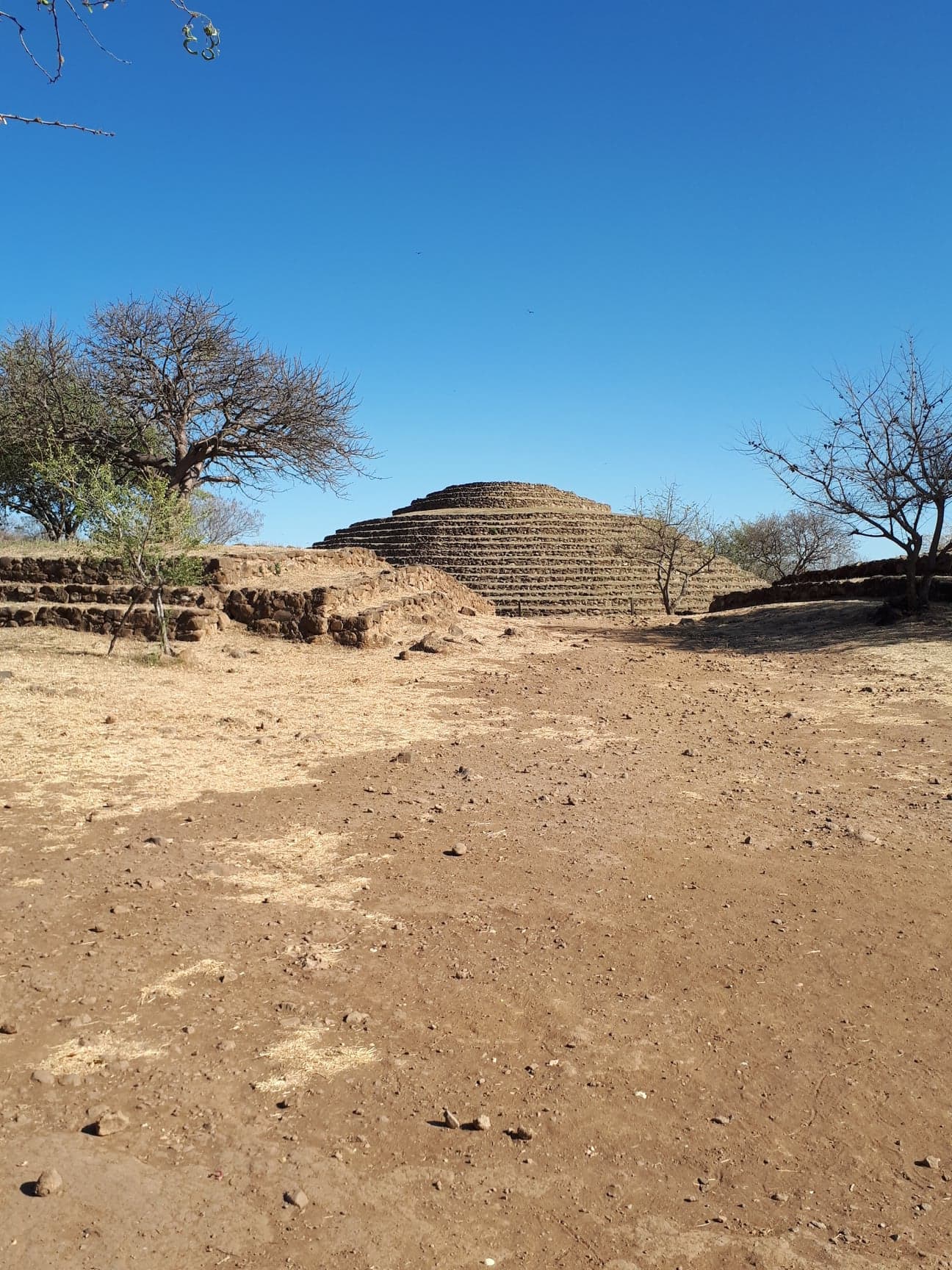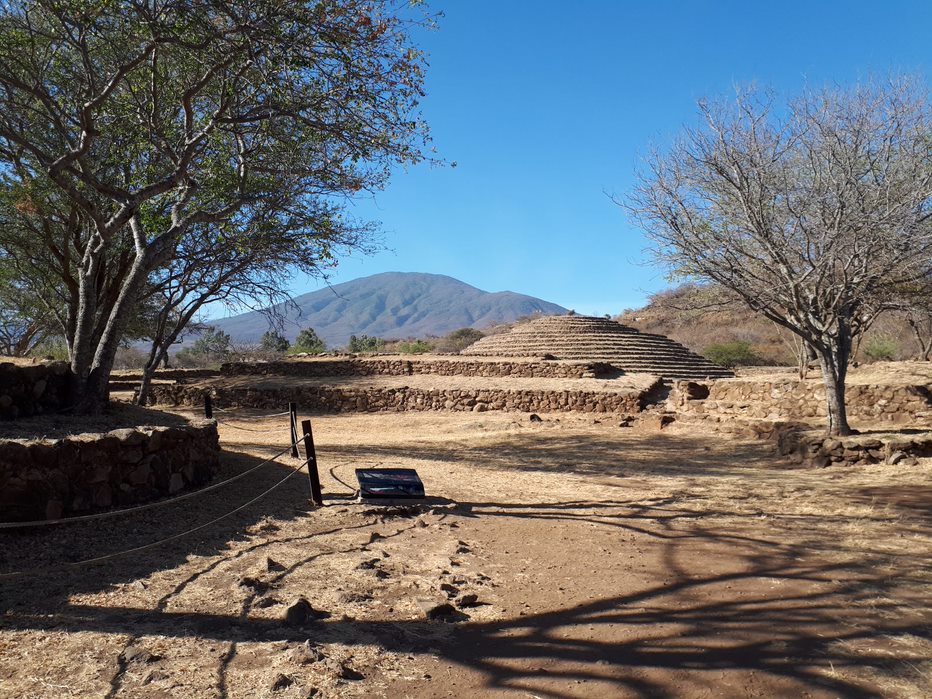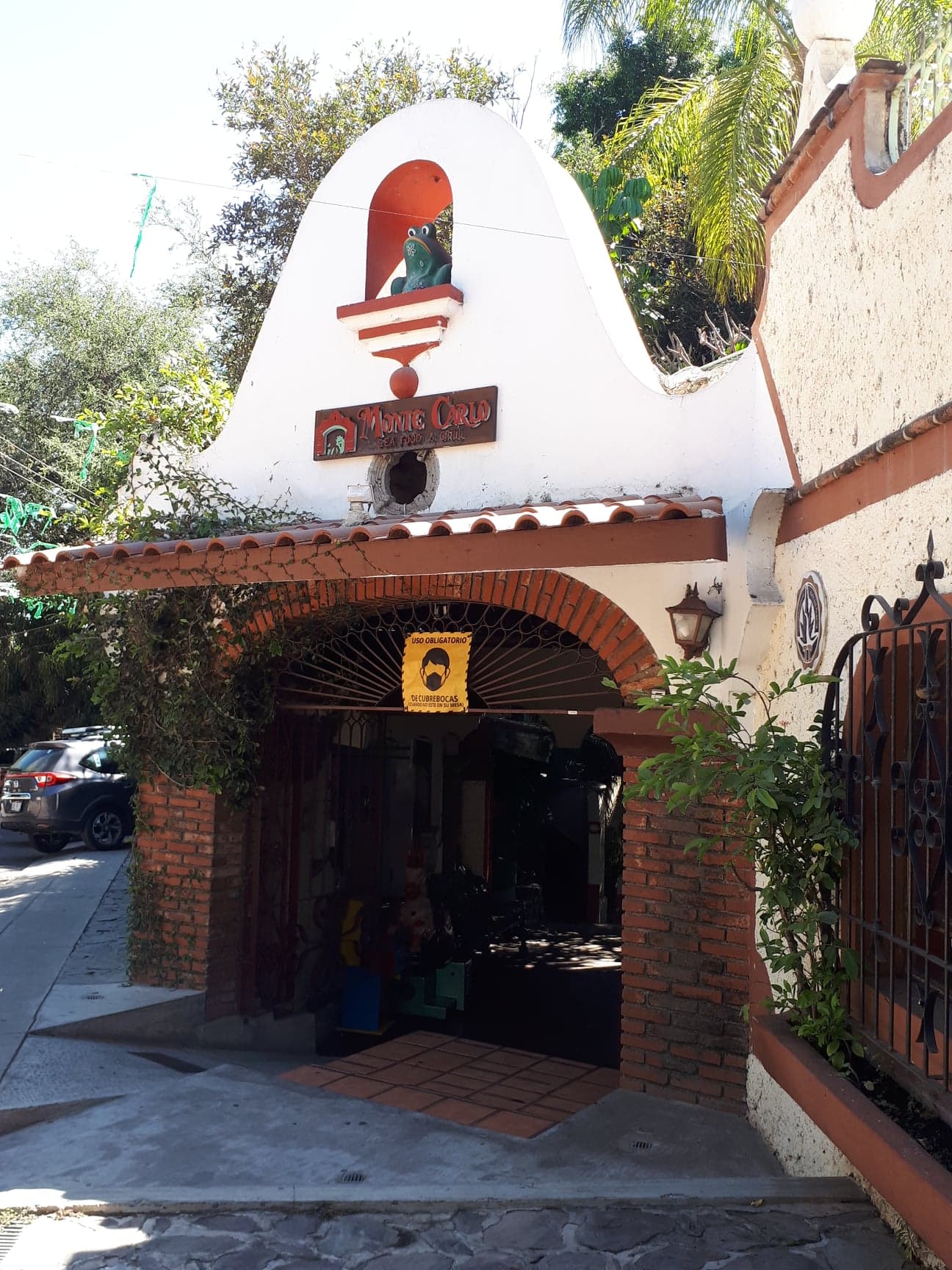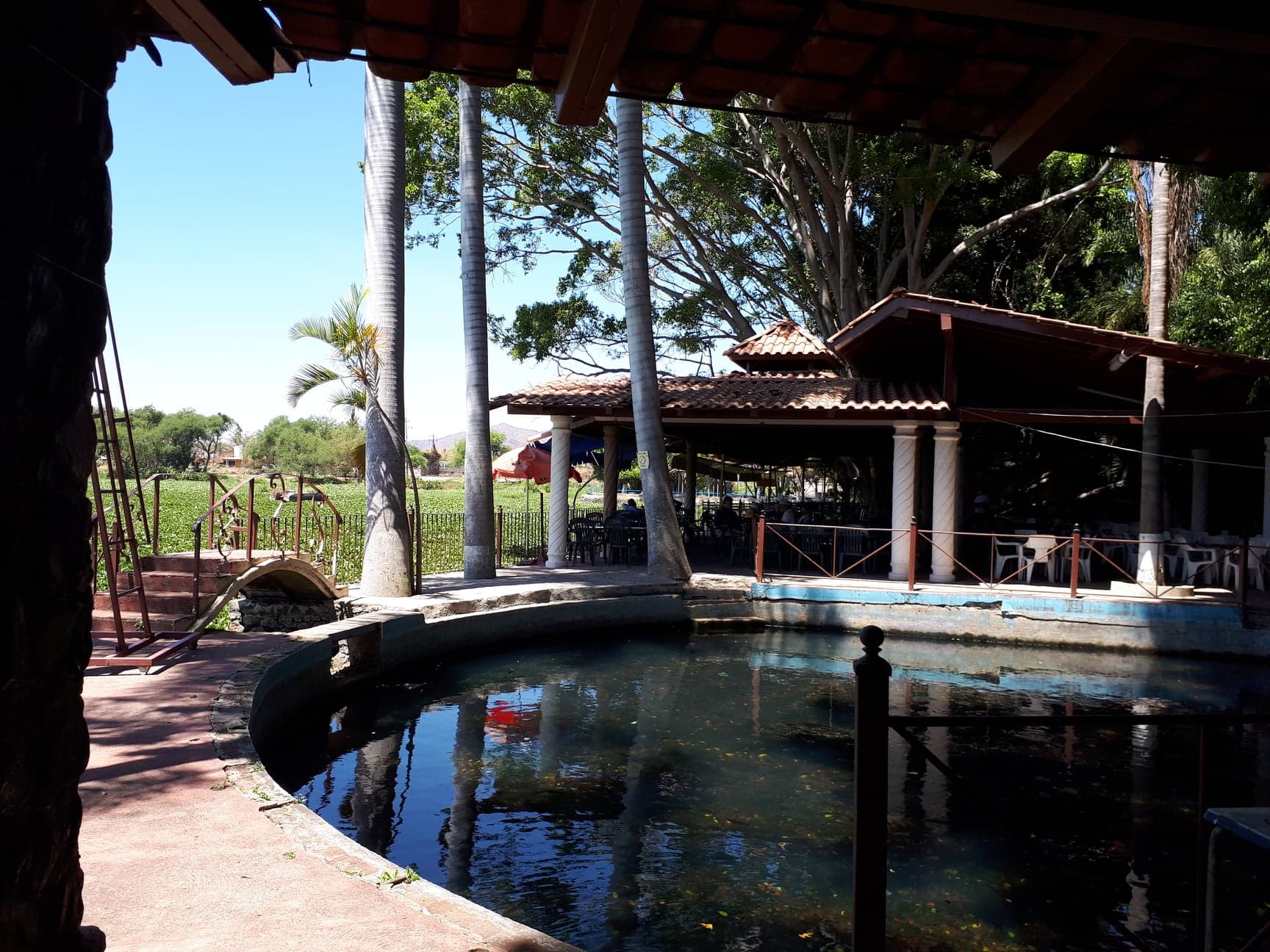 includes; transportation and tolls, plus entrance fees. Guests will enjoy lunch at Monte Carlo Seafood restaurant located on Lago Vega in Teuchitlan, Jalisco where Guachimontones is located. Lunch is NOT included in price.

Tequila
On this day long outing you will visit the National Tequila museum. explore some of town. Later we travel to a distillery where you'll enjoy samples of Mexico's world famous drink. You'll learn all about the agave, production, fermentation, aging and different qualities of Tequila. Either before or after touring the distillery your guide will take you to a restaurant in Tequila (cost of lunch not included ).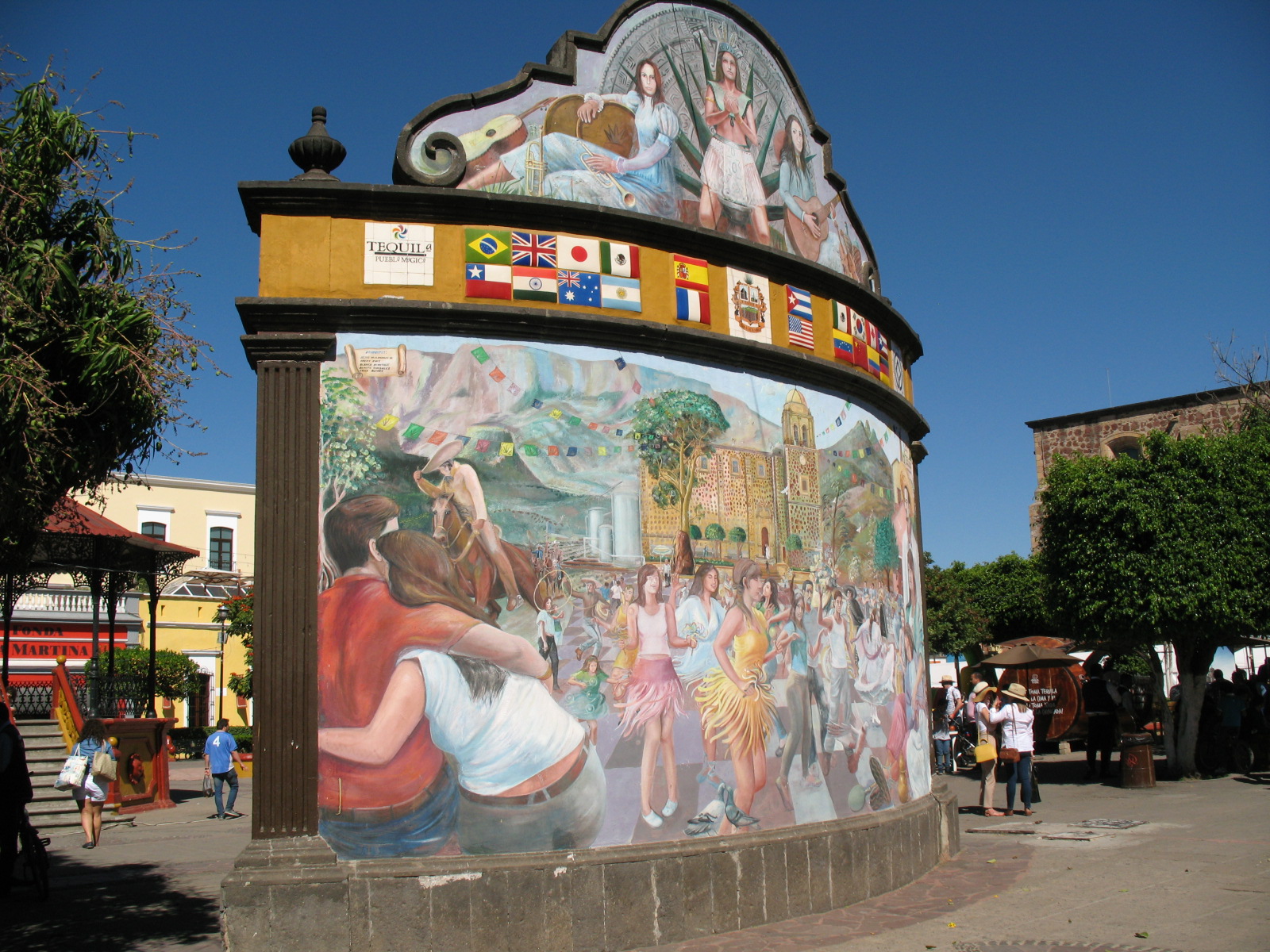 Tonala - the town for Arts & Crafts
The town of Tonala located just a short drive from Casa Oasis is home to a large street market, known in Spanish as a "tianguis" that is set up each Thursday and Sunday. This market is centered on the town's main street for about a kilometer, and spills into adjoining side streets. This market can have from between 3,500 and 4,000 vendors selling locally made arts and crafts. Another tour option is to tour the local arts and crafts factories in Tonala. The town has been a ceramics center since the pre Hispanic period. A number of other handcrafted items are made in Tonalá as well, with blown glass coming second after ceramics. Other crafts include ironwork, woodworking, especially furniture, cartiberia (animals, clowns and dolls), tin and brass items. Tonala is also great to explore on non-market (tianguis) days when you will find it much quieter and easier to explore the shops and artist galleries.

Your guide will take you to a restaurant for lunch (lunch not include in price of tour).
includes; Transportation and tolls to and from Tonala.
Tapal

pa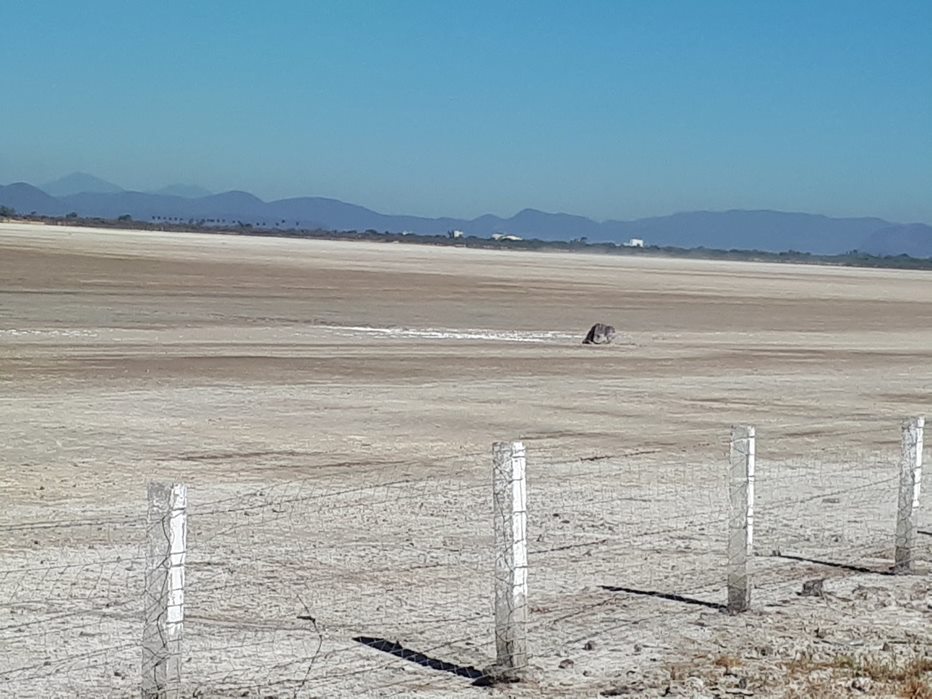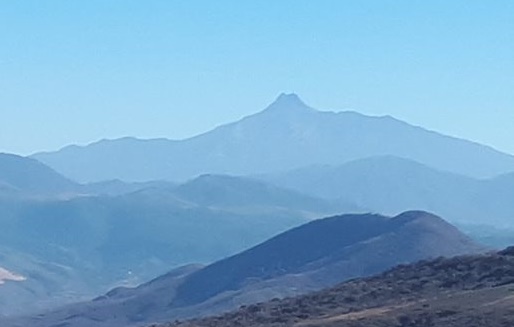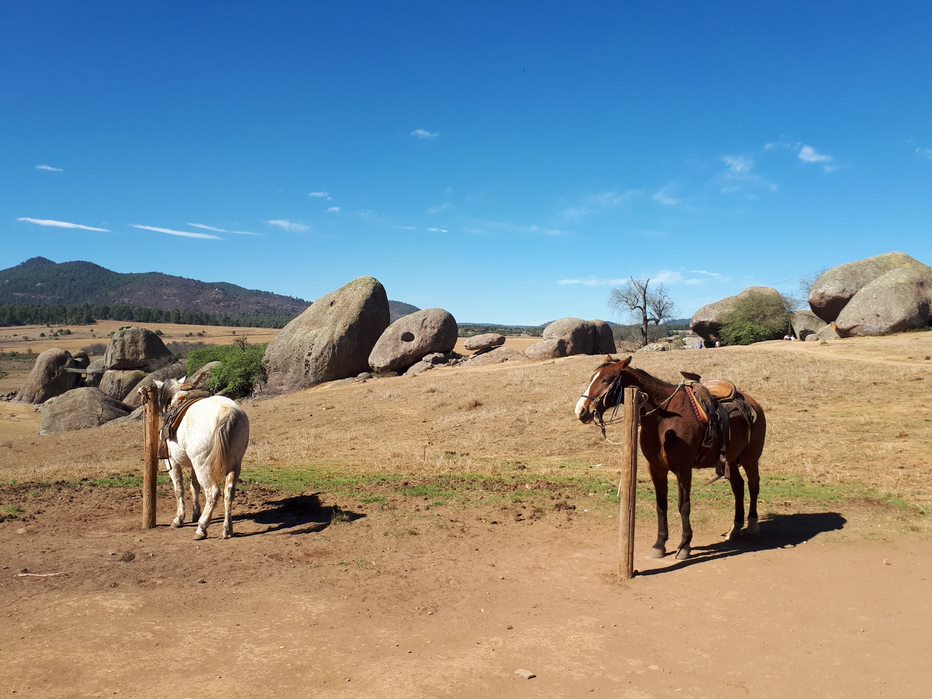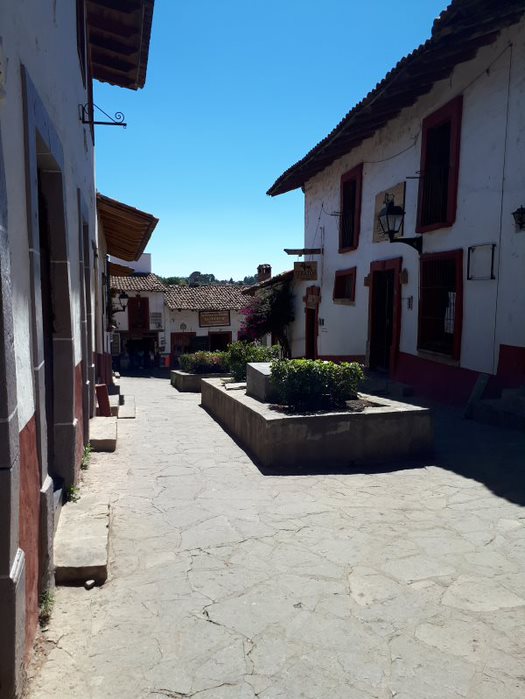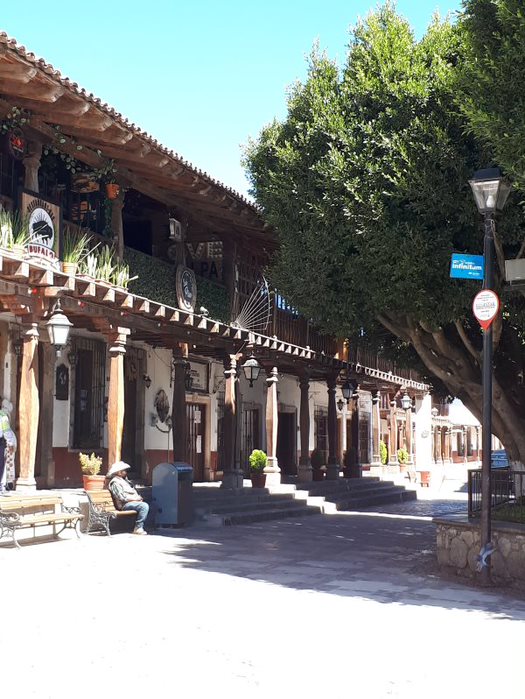 On this full day outing you'll travel through two salt lakes/flats (with views of Colima Volcano, weather permitting) and then climb high into the mountains southwest of Lake Chapala. Tapalpa is another Switzerland like village that is a popular destination for Mexicans, but lessor known by tourists from outside of Mexico. Located among Pine-clad hills, creeks and small lakes surround this small colonial town. Sturdy wooden columns supported whitewashed houses with red-tiled roofs. Neat cobblestone streets weave around restored churches. Just 4 km north of the town is Valle de los Enigmas, also known as las Piedrotas (Spanish "The Big Stones"), is a popular hiking destination in Tapalpa. It is notable for its large natural monoliths. Food and souvenirs tend to be much lower in cost here than you find in tourist areas that are heavily visited by foreign tourists.
Your guide will take you to a restaurant with a view of the main plaza for lunch (lunch not include in price of tour).
includes; transportation and tolls.
** CHECK OUT OUR 2 DAY/OVERNIGHT TAPALPA under OVERNIGHT TRIPS**
Guadalajara's Historic Centro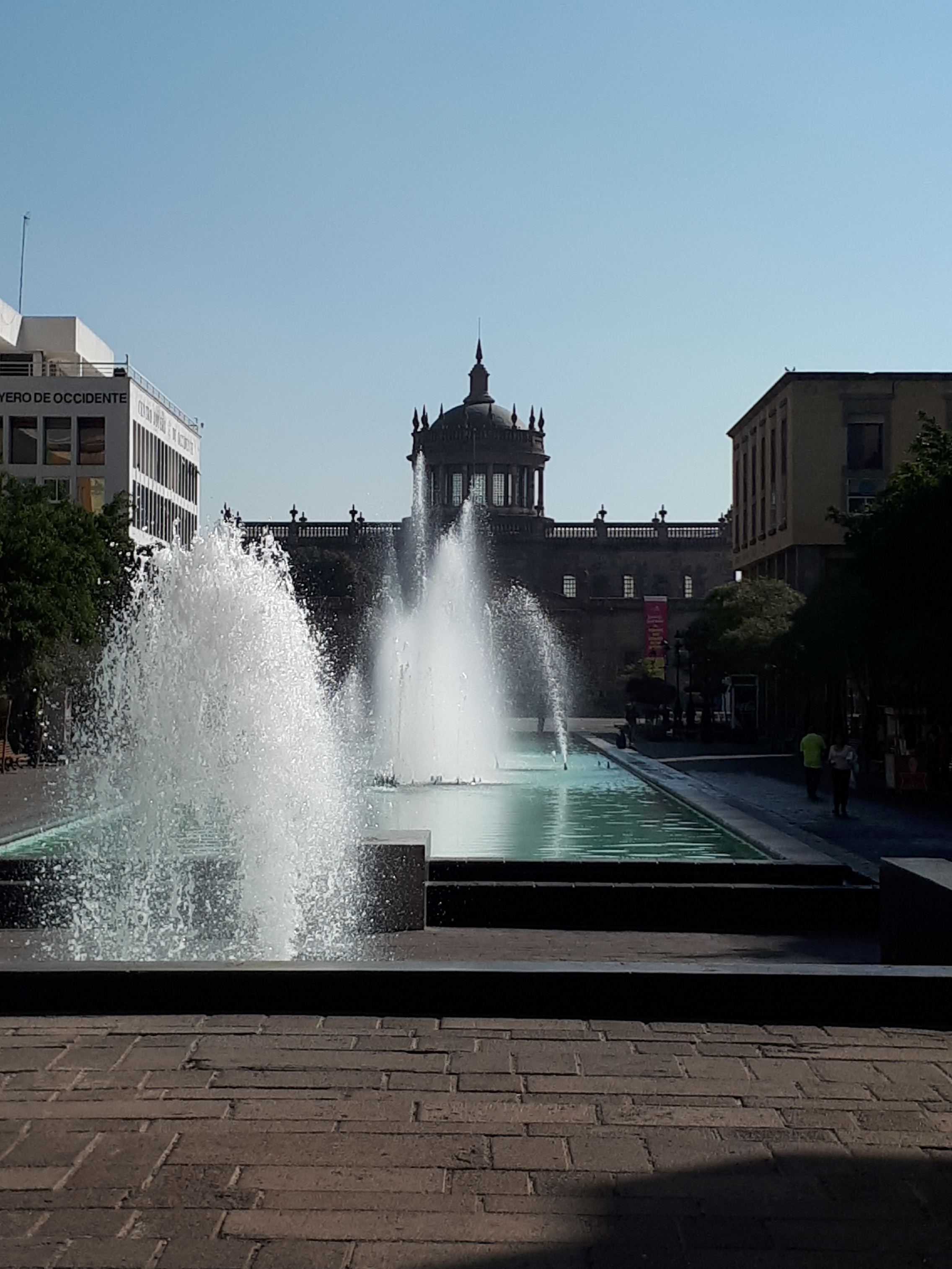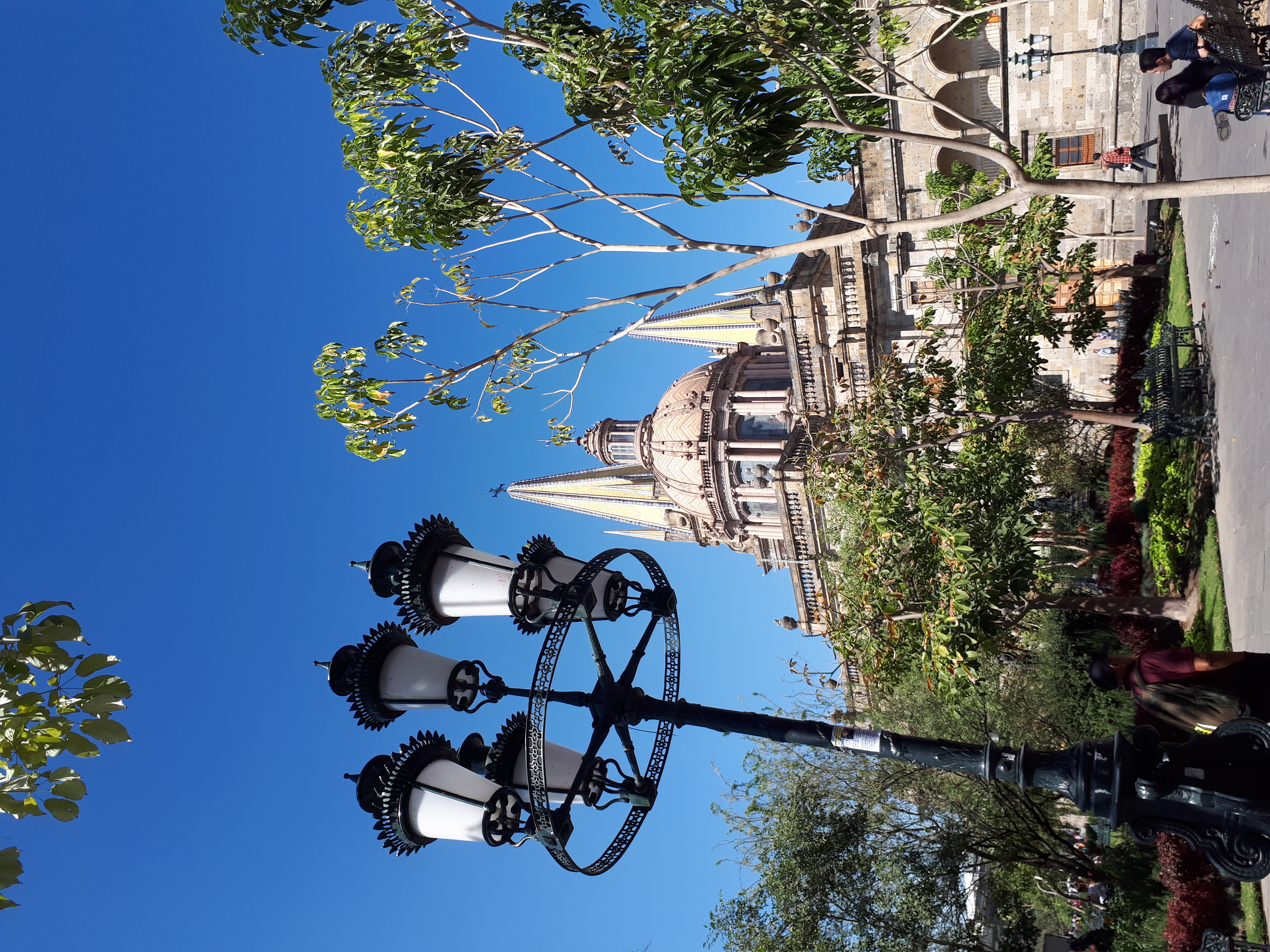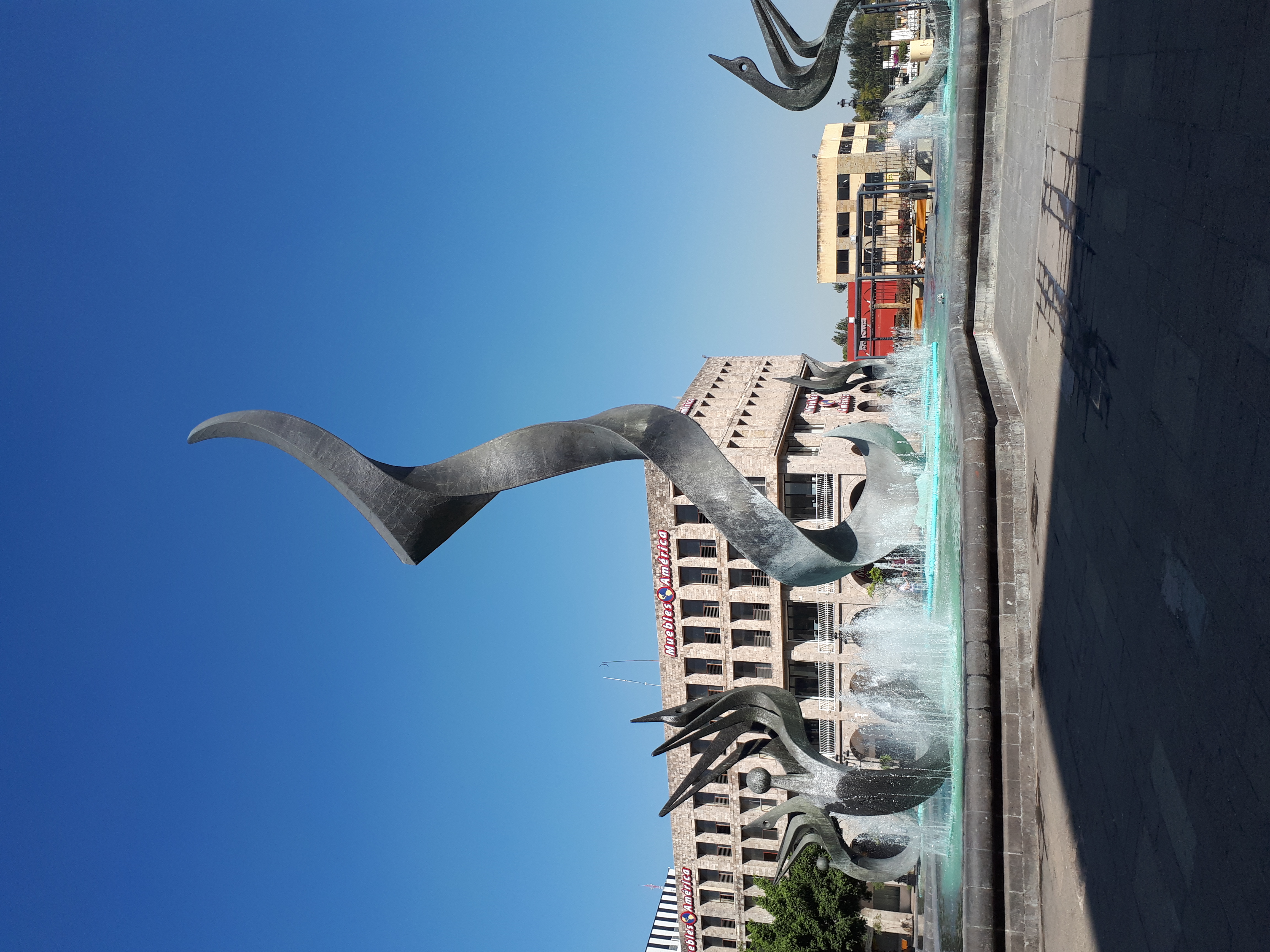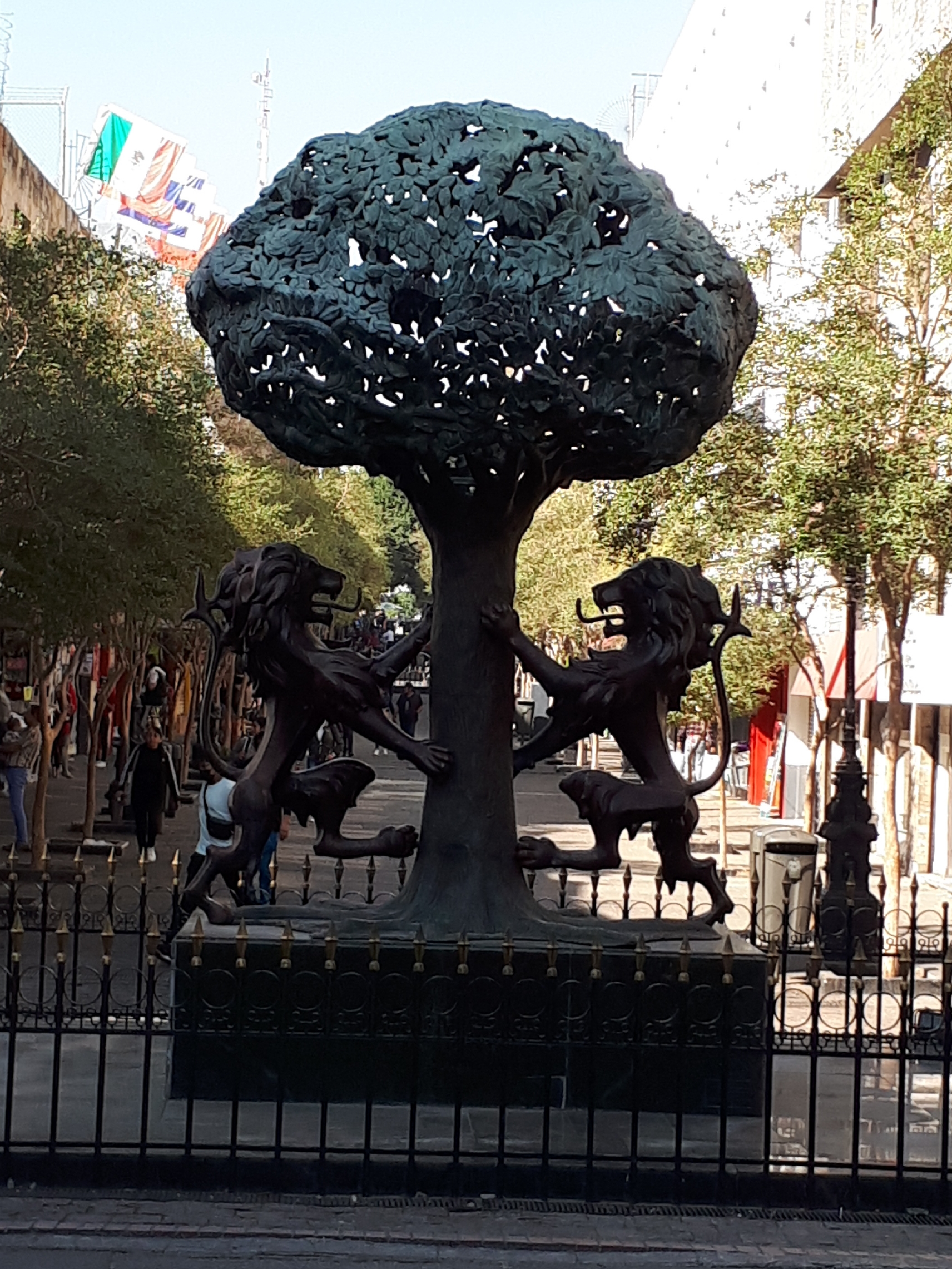 Explore with us the Historic Centro district of Guadalajara. See the colonial landmarks, including: Guadalajara Cathedral, Hospicio Cabanas, Plaza de Armas, Founders Square and many more monuments including the Guadalajara sign.
Guadalajara has a very rich Spanish history and it's influence on modern day Mexico is massive.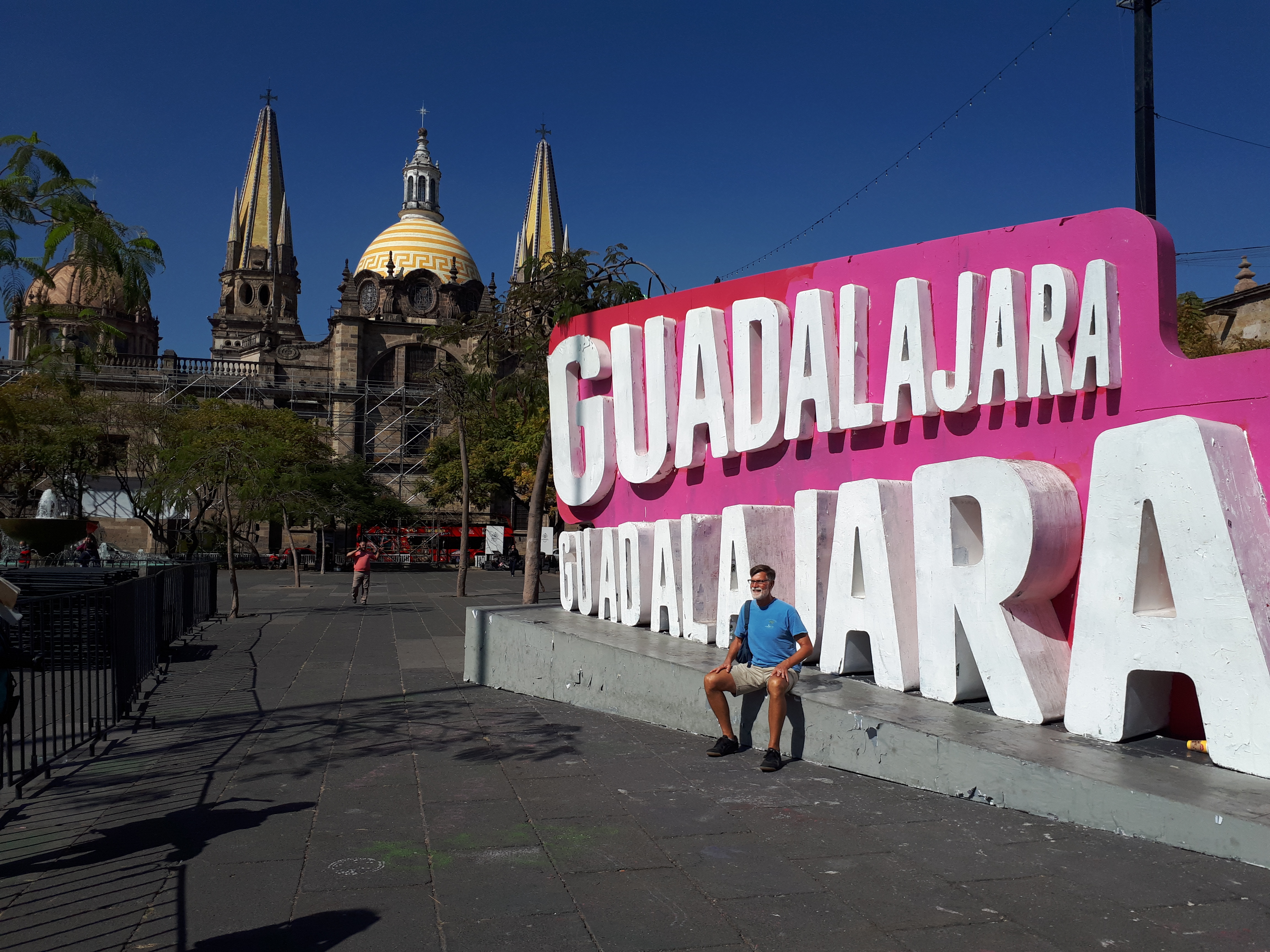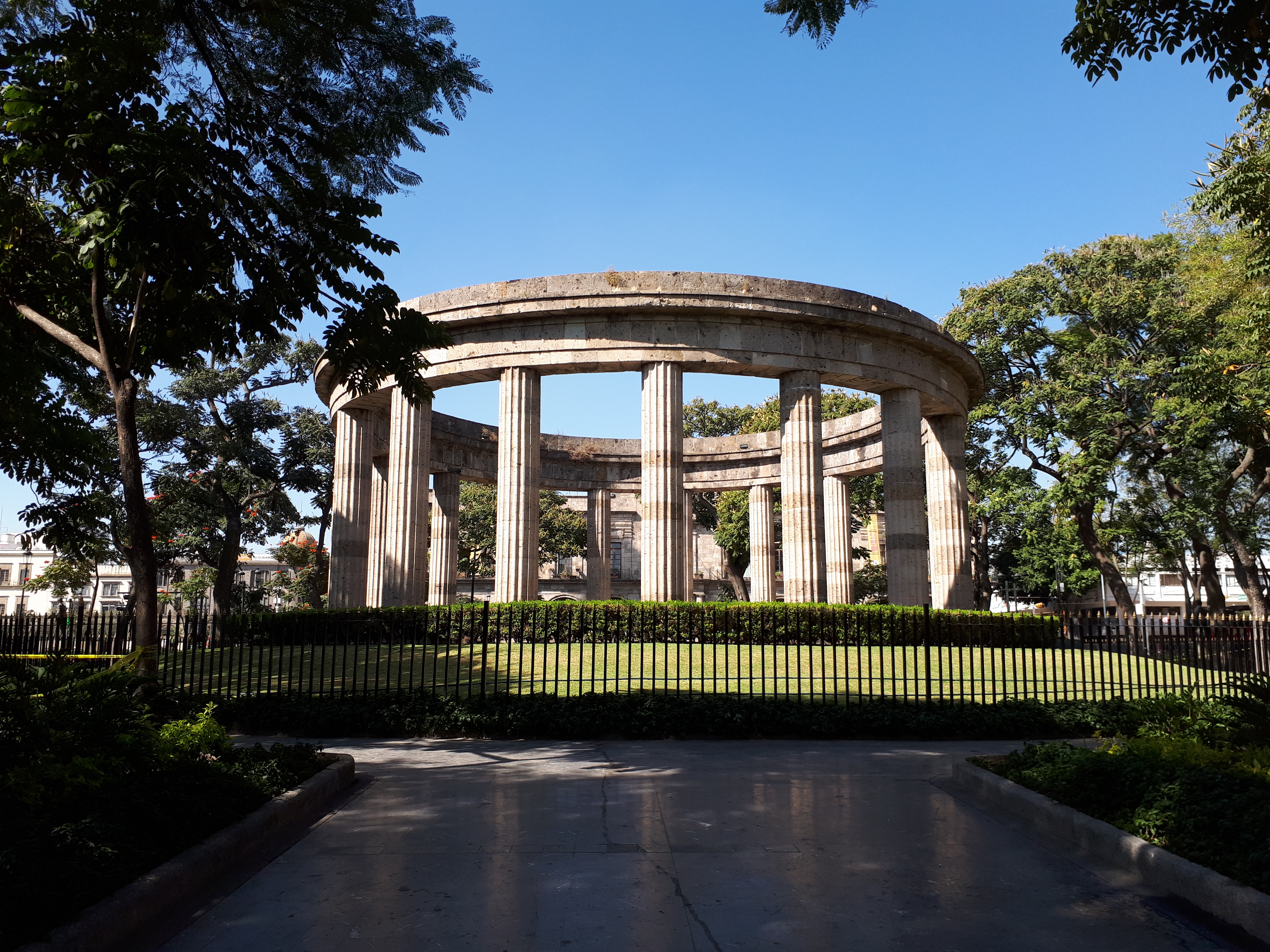 Your guide will take you to a restaurant for lunch (lunch not include in price ).
Lake Chapala
The largest freshwater lake in Mexico. Visit the unique villages and towns on the north shore of the lake and learn why this area is so popular with immigrants from the USA, Canada and Europe.
Your guide will take you to a restaurant for lunch (lunch not include in price ).
San Lucas Evangelista
Travel to the nearbysmall village of San Lucas Evangelista. This village has been sculpting by hand Molcajetes (mortar and pestle) made from local volcanic basalt rock for hundreds of years. They not only make Molcajetes but also trays, water dispensers and artwork.
Ixtlahuacan de Los Membrillos
Enjoy walking around this small town which is the municipal seat of government for our area. The town features a beautiful church and town square. Murals of the history of the town and Mexico as well as murals of the Day of the Dead.
Montes Candy store Poncitlan
Visit Montes candy store. Made right here in Poncitlan, Jalisco. Try and buy some candy! Walk around this clean and interesting town. See the square and church. Enjoy lunch at the famous La Hacienda Restaurant (lunch not included in price).
Overnight
AdventureOutings
Coast & Mountains Outing
Join us for a two day, overnight Adventure Outing. On first day we travel through two salt lakes/flats, pass the Colima Volcanoes and arrive at Coconut palm lined beaches of Colima.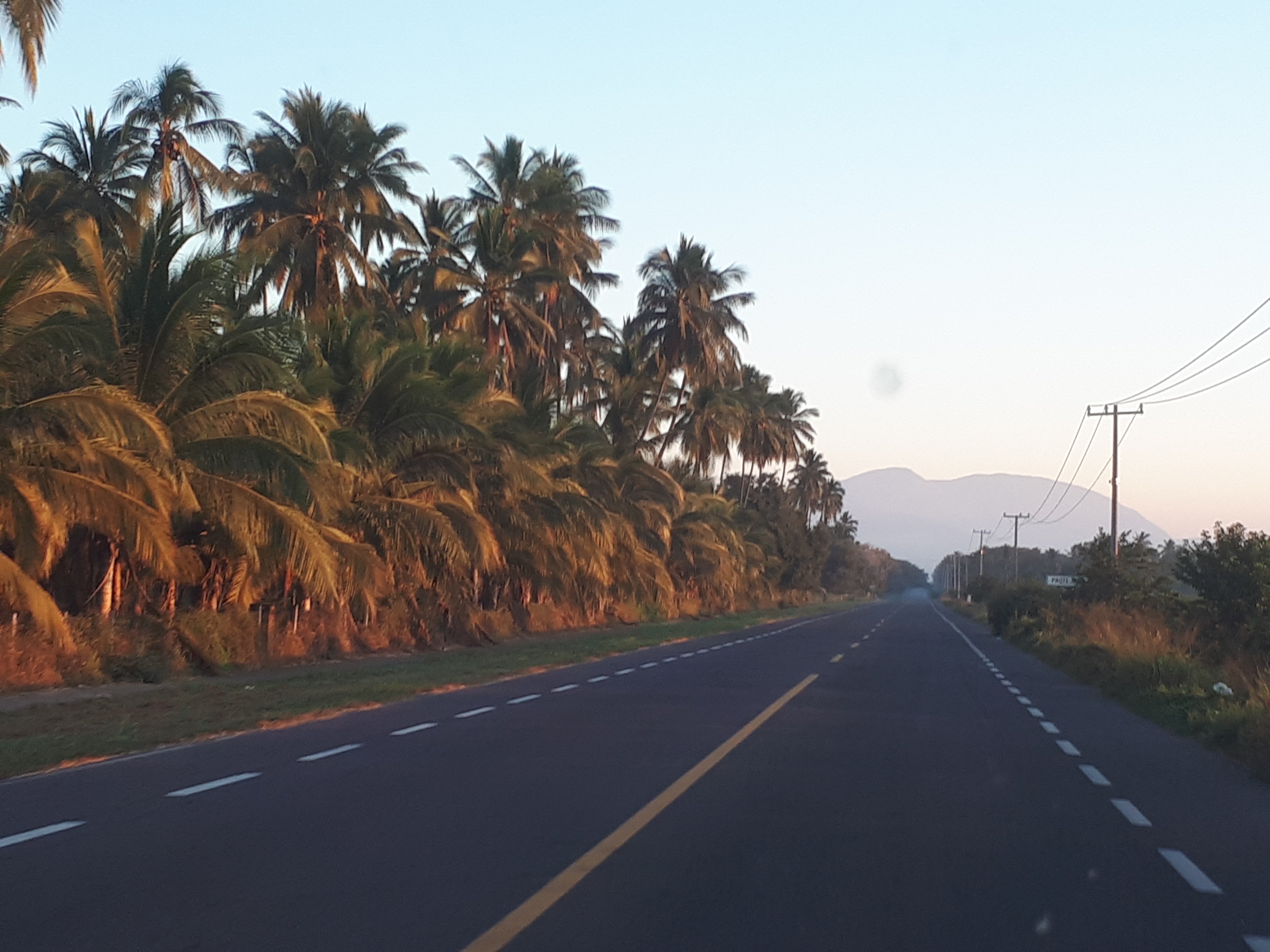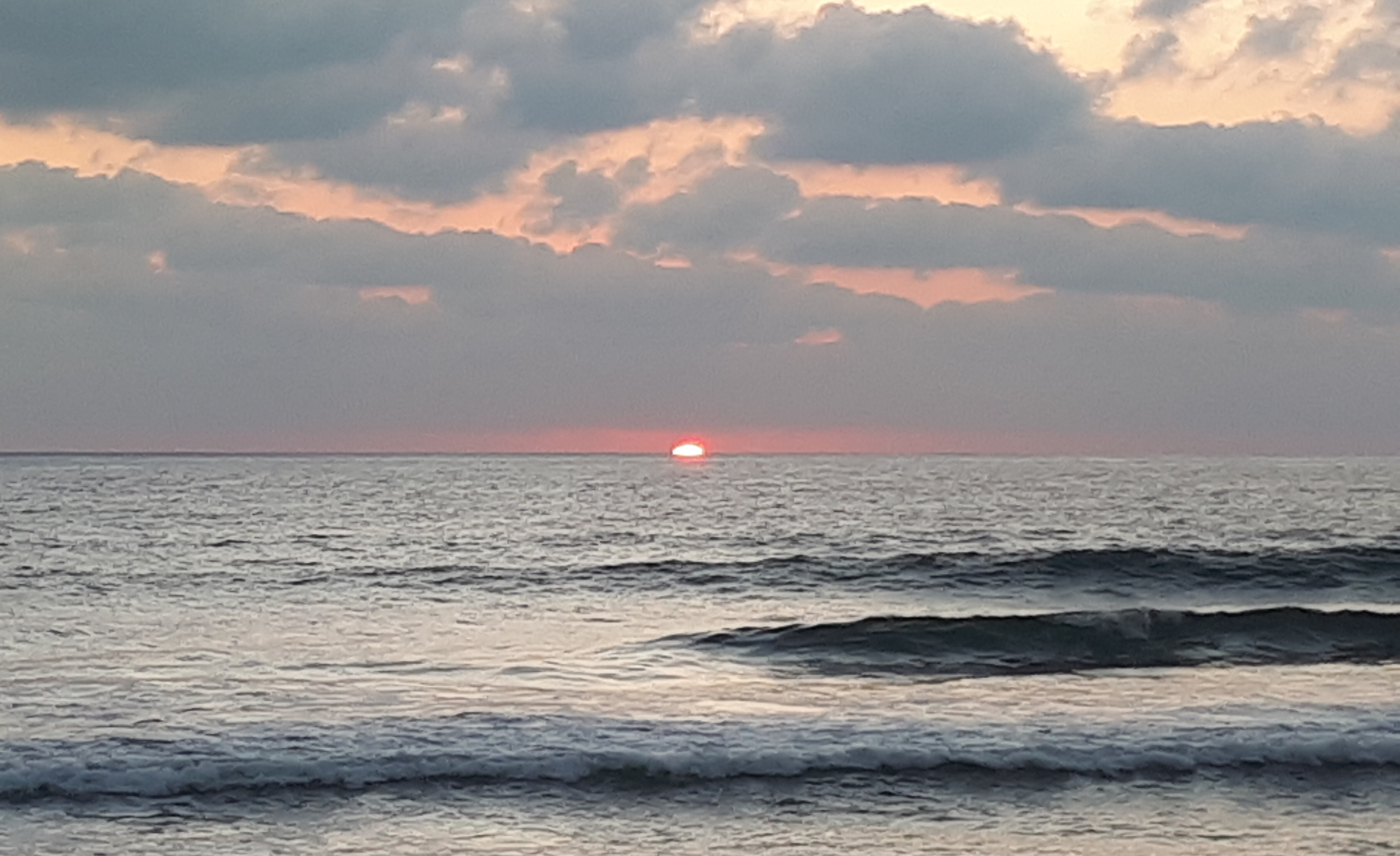 On second day we visit the mountain town of Tapalpa.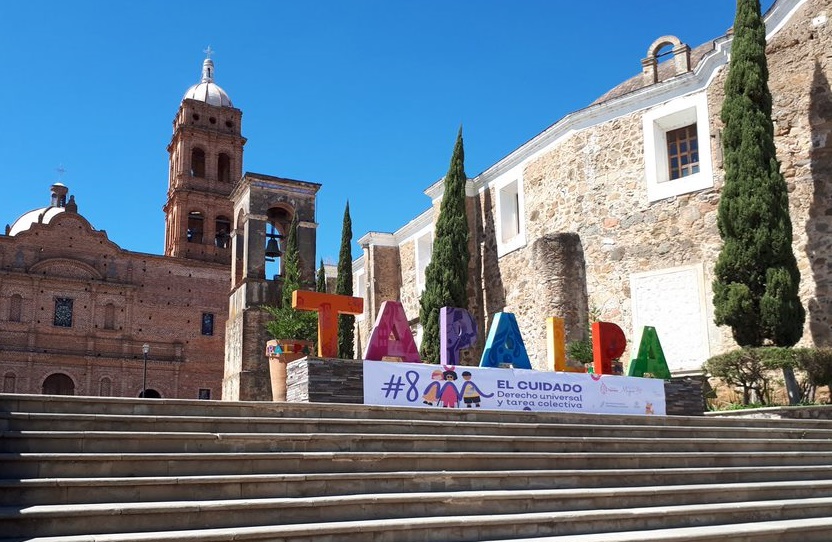 **We canoffer various options of overnight beach stay, ranging from budget to higher rating hotel**
**includes; transportation and accommodation. Meals are NOT included**
Tapalpa Overnight Option
On this Overnight Adventure Outing to Tapalpa we will travel through two salt lakes/flats before arriving in the mountain town. We will visit the Valle de los Enigmas, also known as Las Piedrotas (Big Stones). No one has been able to explain how these giant boulders arrived in this valley. We will also take a short hike to the highest waterfall in the state of Jalisco. You will have lots of time to explore this magical town and it's many interesting shops.

**includes; transportation and accommodation. Meals are NOT included
Other
Tour Operator
Options


SPECIAL MULTI-DAY TOURS
Monarch Butterflies
We have a tour company that provides multiple day tour to see the Monarch Butterflies. The Monarch tours usually run from November through to March. Transportation is by private tour bus.

**Casa Oasis can provide transportation to and from Lakeside to join the tour**
Tour Partners
Below are links to a couple of the Tour Partners we work with. Feel free to visit their Facebook pages to see what upcoming tours they are offering. Also, you can arrange those tours directly with them or we can help assist you (just let us know which tour, tour partner and date(s)
Don't forget, we also offer Guided hikes!
More information on Hiking CLICK HERE