Covid-19 Information for our Guests


Casa Oasis is your ideal choice for accommodation during this challenging time. The good news is our large property allows plenty of room for self distancing and your hosts are fully vaccinated. Our three Casita's are self contained and even the patios allow for safe distancing as well. And because we are a intimate BnB you will have less potential exposure than you would at larger BnB's or Hotels. Our walled property also provides extra protection as well from outsiders walking on to the property.
In response to Coronavirus (COVID-19), we have added safety and sanitation measures for your protection and ours.

For details on our safety and sanitation measures, contact us. We'd be happy to share them with you!
What We Are and What We Are Not
WE ARE
a small Bed and Breakfast/Guesthouse featuring furnished Casita suites for English speaking tourists. Adult singles and couples who either want to; learn and experience Mexico as it is in the rural interior countryside, and/or simply escape to a relaxed warm and sunny place to get away from it all.
Casa Oasis is your hosts Robert and Mark's private home. Robert and Mark enjoy welcoming guests, socializing and making you feel at home. When you stay with us it's like staying with friends! We can help you to experience and learn about life in rural Mexico. If you're thinking about retirement options, we can share information with you to assist in your planning.

We have three (3) Casita suites that are separate from the main house for accommodations from a few days to a few months.
We provide free breakfast each day for short term rentals where you will have a variety of fresh homemade choices. If you are considering retiring/moving to Mexico or just want a place to stay for several months we can accommodate your needs based upon availability. Long term rentals of more than a month receive free breakfast for the first four days to allow long term guests time to get settled in. Each Casita provides a King size bed, small bano (bathroom/washroom) with shower, small kitchenette with four burner gas stove top - microwave, coffee maker, toaster, mini fridge and sink. Each room has a small patio sitting area as well.
We offer great views of the mountains and valley from our outdoor covered Terraza as well as from the property itself. Sit, relax, read a book or enjoy a cold beverage on our Terraza or any one of the covered porches. Sunbathe in the Mexican sunshine. You only need a few minutes to start or continue your tan! Explore this region! We have tour partners who can take you to the many area attractions. CLICK HERE for TOURS.
We offer hikes/walks around our location featuring views of the surrounding mountains and valleys. These hikes/walks are easy to moderate, mostly level walking. We can adjust hikes to accommodate quests needs. CLICK HERE to see some photos from our hikes.
We are located halfway between Lake Chapala (the largest lake in Mexico) and the Guadalajara International Airport. We can arrange transportation to and from the airport for an additional fee. If you prefer to rent a vehicle and drive yourself we can give you a map with directions. CLICK HERE for local Car Rentals.
We provide free secure gated fenced parking.
We offer up to four free trips traveling with us to and from Chapala and Ajijic for sightseeing and shopping each week of your stay with us. Additional trips may be requested for a small fee.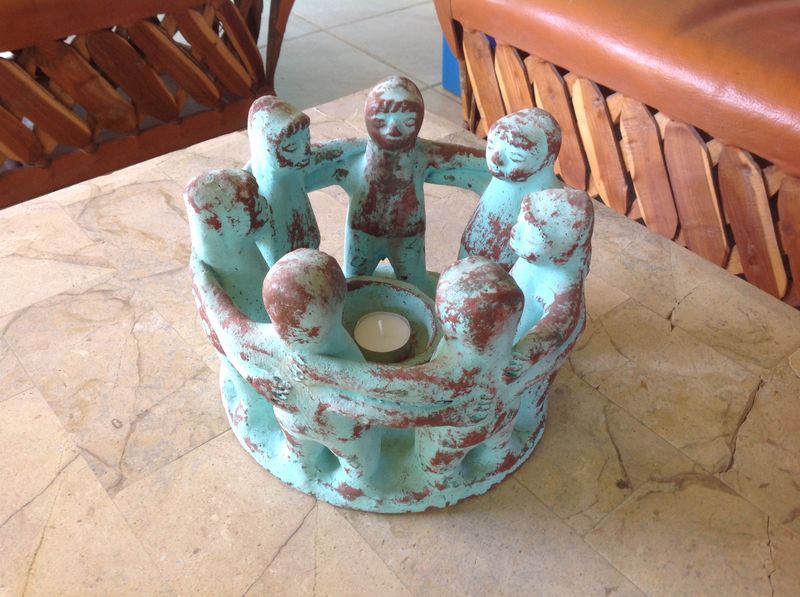 We offer more personalized and social accommodation than many BnB's. We also offer meal options.We like to think of our small BnB as circle of friends, rather than just paying guests. Of course if you do not wish to socialize, we always respect your space and privacy. If you do wish to socialize we provide many opportunities such as; drinks on the Terraza, and Chiminea fires.
WE ARE NOT
a resort hotel. If you are looking for resort type accommodations in a typical tourist community setting we are probably not what you are looking for. However, if you want clean and safe accommodation where you can truly experience what life is like in the interior countryside of Mexico we are an excellent choice. What is life like in rural interior Mexico you ask? CLICK HERE for more information.
PLEASE NOTE: Unfortunately our property DOES NOT offer wheelchair accessibility. This is also unfortunately true throughout much of interior Mexico. Streets here are mostly cobblestone and sidewalks (when available) are often uneven.
We are not a beach, lake or poolside resort. However, we do have plans for a Pool/Jacuzzi sometime in the future!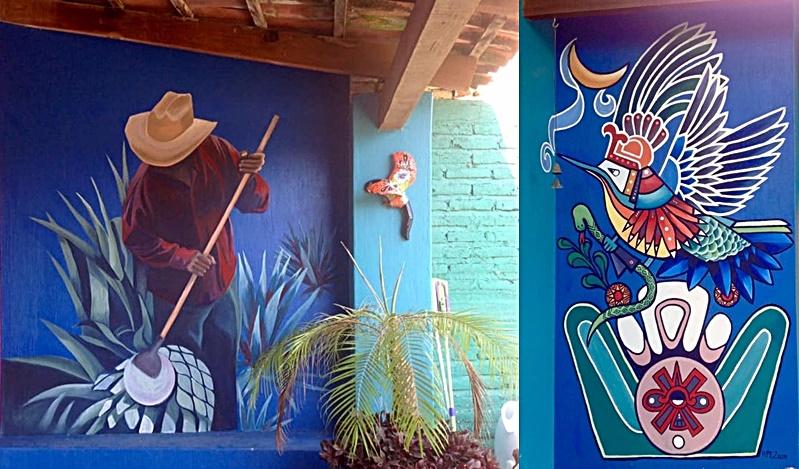 See our murals created by the artist Rachel Finklestein!
The Jimador on the left is at the end of the walkway by Casita Tres.
The Colibri Guerrero on the right is by the Casa main entrance.
For more information on Rachel and her work, please visit: www.communityarte.com
Current Weather and Forecast

More About Casa Oasis
Our Inn style Bed and Breakfast sits on a hill above the village of San Juan de los Cedros (known locally simply as 'Cedros') with views of the surrounding mountains and valley. At an elevation of one mile (1609 metres/5280 feet) above sea level. The days are mostly sunny and warm with refreshing breezes. Nights are pleasantly cool and sometimes a poncho is nice.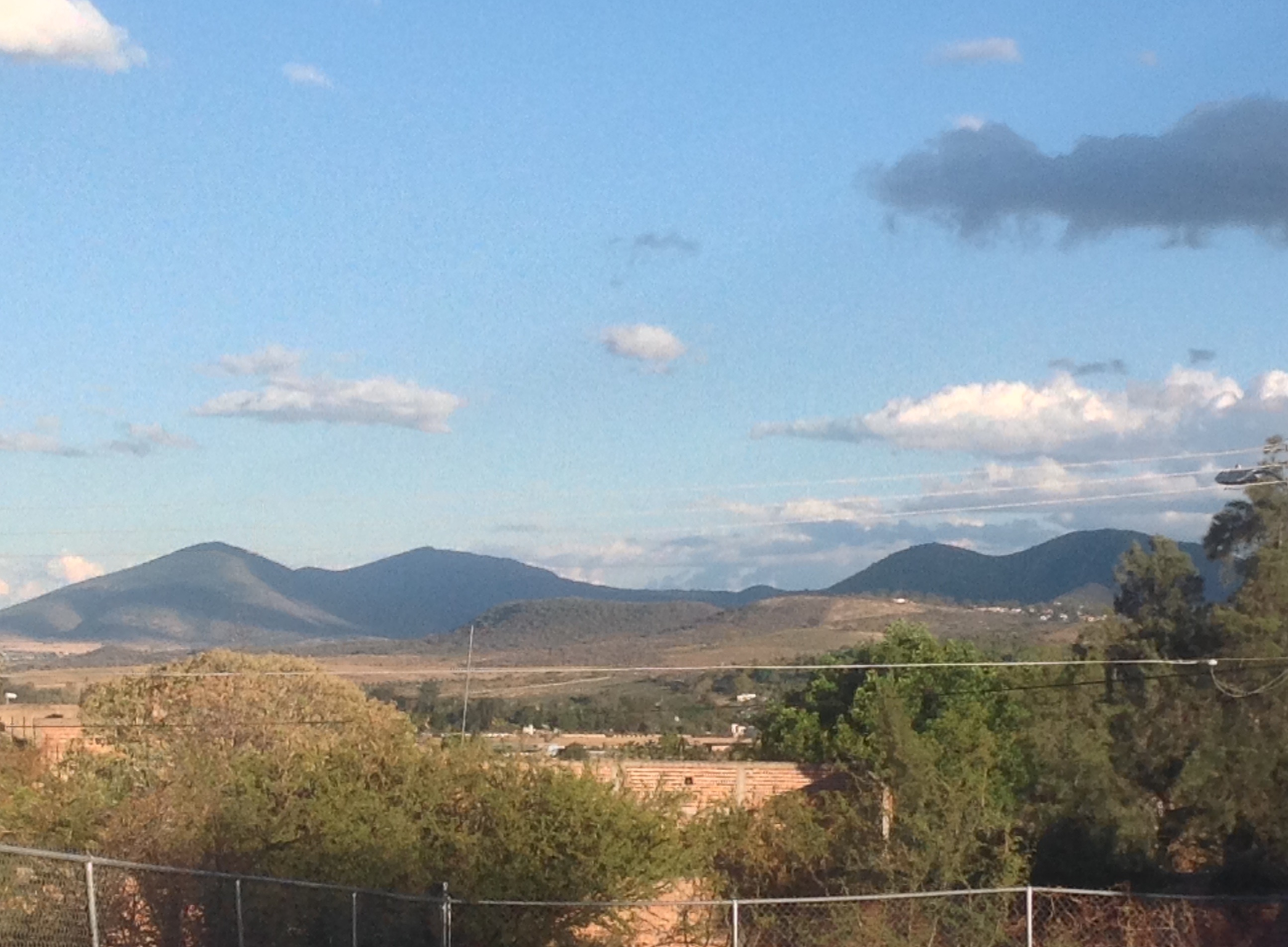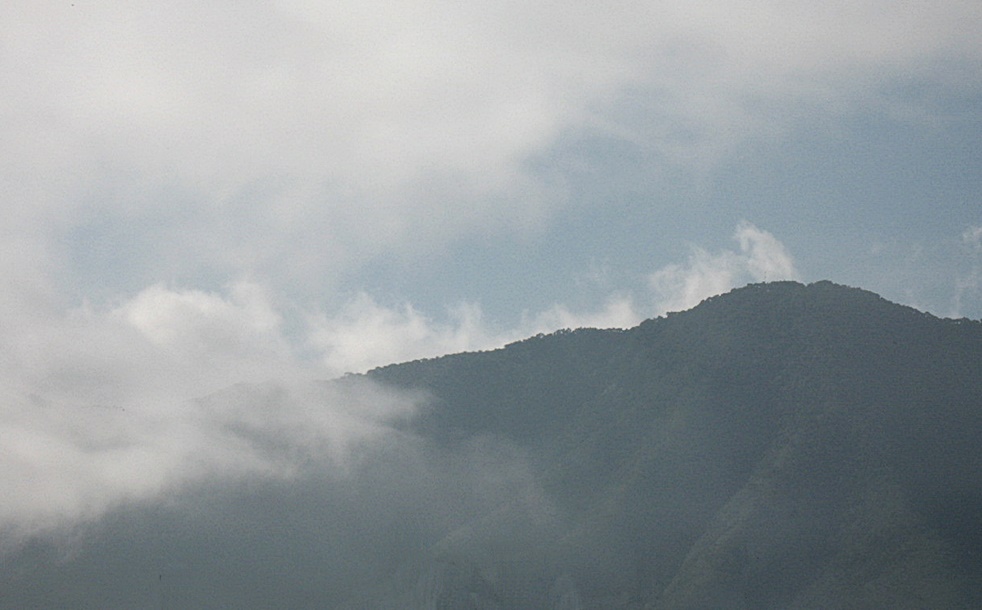 Temperatures usually range between the 21 C/70 F, to 29 C/85 F. The hottest time of the year is April and May when daytime temperatures can reach as high as 32 C/90F. There are just two seasons, dry and wet. The dry season typically runs from November to June/July. The wet season typically lasts from late June through October. However the rain usually occurs as showers which mostly occur anywhere from late afternoon to early morning. Most days are dry with sunshine, even in the wet season. This region of Mexico has been said to have the second best climate in the world.
Stay with us!
Your hosts Robert and Mark, offer the opportunity to experience and learn about what they feel is a true Mexican experience. For our Casa we chose to paint vibrant colours that are reflective of Mexico. Everywhere you go in Mexico you see colourful arts and handicrafts, buildings in various colours and a culture that in itself is very colourful and rich. We have attempted with our Casa and your visit to capture that same vibe.
Follow all of our links on the site for more information. We offer 3 double occupancy Casita suites each with it's own kitchenette and bathroom with shower. Our three Casitas feature a king sized bed, Free WiFi high speed internet up to 30MB, Flat screen 32" LED TV featuring Roku Netflix, Canadian, other English language channels and a number of local Spanish channels. There is also a basic Spanish learning channel to help you with your Spanish. Being a small independent BnB we can provide a more intimate and personalized experience than you'll find at a hotel. Don't feel like going off the property for a meal, we provide a daily meal option for a small charge.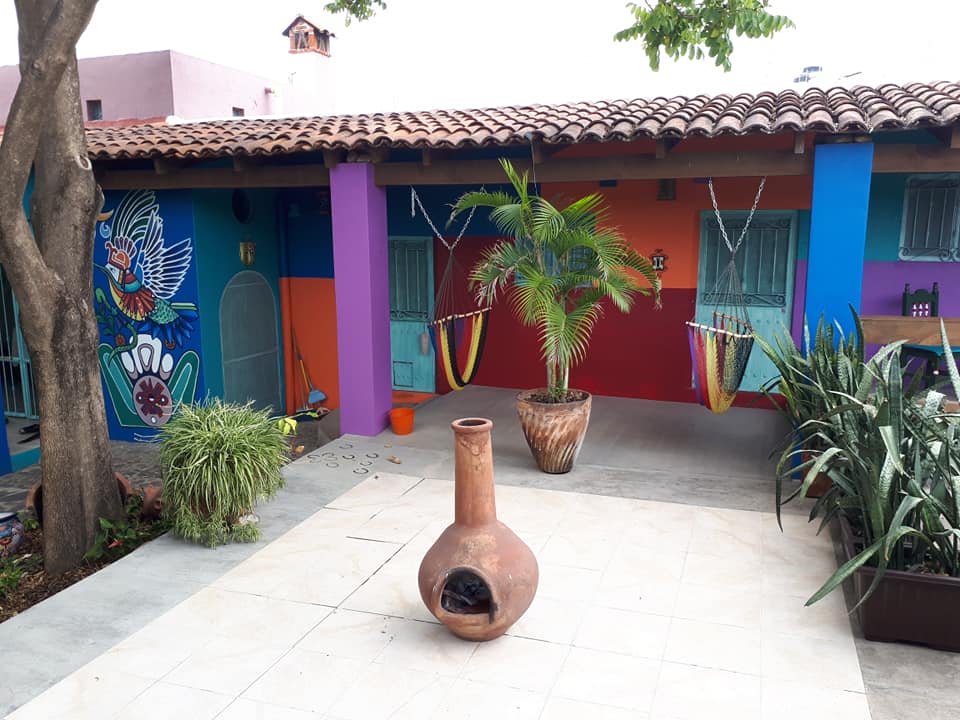 The view from our Outdoor Terraza. Casita Uno is across the courtyard patio.
If you are vacationing/visiting to explore the area for potential retirement in Mexico then Casa Oasis is the perfect choice. We can offer information on retiring here and our personal experiences. Our main property is surrounded by an eight to ten foot wall and our adjoining fenced/gated property provides free secured parking. Plus, we have four friendly dogs that provide additional security.
There is so much to see and do in the Guadalajara/Lake Chapala area. We hope you'll come visit and stay with us for awhile in our little piece of paradise.
Do you know the song Guadalajara, Guadalajara?
Watch and Enjoy the music video below. It features locations around Guadalajara, including Lake Chapala.